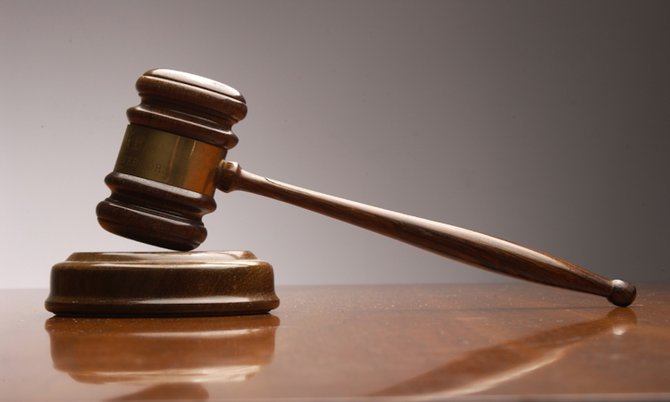 By LAMECH JOHNSON
Tribune Staff Reporter
ljohnson@tribunemedia.net
A 19-year-old serving a four-year term for two house break-ins he admitted to committing a year ago had his sentence reduced by the Court of Appeal.
Dakota Wilmore appeared before Justices Anita Allen, Abdulai Conteh and Neville Adderley yesterday seeking a lesser sentence for the crimes committed in April 2014.
His lawyer Roberto Reckley, retained only three days prior to the proceedings, argued that notwithstanding the number of charges his client pleaded guilty to concerning the two home invasions, four years in prison was unduly harsh.
He asked the court to consider that Wilmore was young and had not wasted the court's time.
"It's a serious thing going into people's homes and stealing their possessions," Justice Allen, the Court of Appeal's president, said.
"Nothing suggests that he was someone beyond reform," said Mr Reckley.
"Well I hope he's going to learn something from this experience," Justice Allen added.
Crown respondent Randolph Dames found that the magistrate's decision to impose four years on the teen was just, given the number of charges stemming from the crimes, including assault of a police officer, disorderly behaviour and use of obscene language when he was arrested.
Mr Dames also asked the court to bear in mind that Wilmore was convicted of shop breaking where he was fined $3,500 or faced with 12 months' imprisonment.
Mr Reckley interjected that his most pressing concern was the teenager's exposure to the prison environment.
He added that his client was remorseful for his actions and that in one of the house break-ins, no items were stolen and that in the other, the items taken were returned.
The lawyer said that two and a half years would be an appropriate sentence in the circumstances.
The appellate court, taking all of the factors into account, agreed that the initial four-year sentence was unduly harsh and imposed a sentence of 30 months concerning the house breaking matters.
The court, however, affirmed Wilmore's other sentence of a year imprisonment, which would run consecutively if he failed to pay the $3,500 fine.