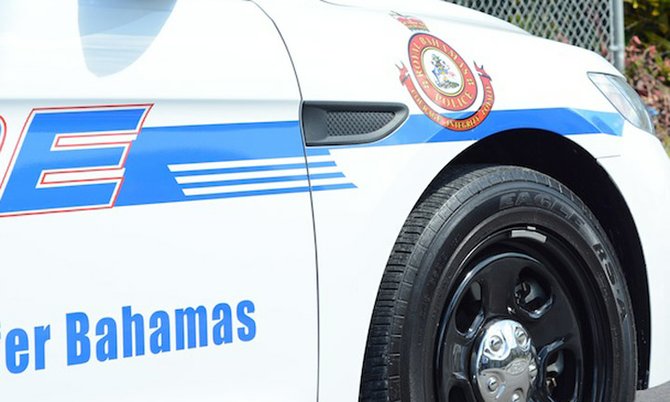 A high-speed chase through the streets of central New Providence in the early hours of Saturday morning ended with police shooting one man as they investigated a potential stolen vehicle.
Shortly before 3am, police report that officers from the Mobile Division were on patrol in the Peardale area when they saw a suspected stolen vehicle with four males inside driving without its lights on.
When officers ordered the occupants to stop, they refused and sped off at high speed. A chase ensued throughout several streets in central New Providence that ended at Hospital Lane, where the vehicle crashed into a fence. One of the suspects was shot to the shoulder and was taken to hospital, where he is in stable condition under heavy police guard.
The other three suspects escaped the police on foot.