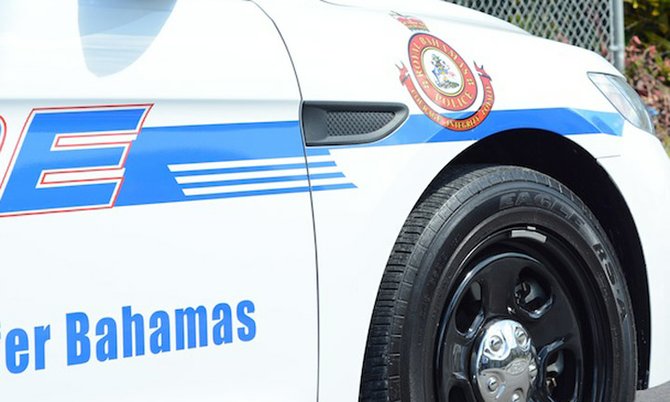 By KHRISNA VIRGIL
Tribune Staff Reporter
kvirgil@tribunemedia.net
THE mother of one of the country's latest homicide victims yesterday insisted that her son was lured to his death by someone he knew as she told The Tribune her family remained hopeful justice will be done in this case.
Margaret Gardiner said she was comforted in knowing that 21-year-old Harry Gardiner had recently given his life to God in the days leading up to his murder.
Gardiner was one of two men shot to death in the capital in less than 24 hours during the holiday weekend. He was murdered on Friday night while playing a game of dominoes on First Street in Coconut Grove.
The identity of the second murder victim has not been officially released. However, The Tribune understands he is Mark Daniels Jr, who was killed on Saturday. He was released on bail a little more than a week ago for an indictable offence. He was also wearing an ankle-monitoring bracelet, police confirmed.
The incidents took the country's murder count for the year to 38, according to The Tribune's records.
Police said shortly before 8.30pm, Gardiner was playing dominoes with several other men when a man armed with a handgun approached them and fired several shots at the group of men before fleeing on foot.
The victim received multiple gunshot wounds in his body and was pronounced dead at the scene, police said.
A 23-year-old man has been taken into custody and is being questioned in connection with this case.
Police said they knew the victim who was on bail for an indictable offence.
However, his mother took exception to her son being portrayed as a criminal. She said while her son had a brush with the law, in the past few months he had turned to religion and spent a lot of time in church.
She said her son left her home on Friday with the intention of going to church for a youth event. However, she said just as he left the house someone he knew asked him for a ride to First Street.
Ms Gardiner said it was strange how her son died because he always avoided hanging out on the streets of Coconut Grove.
"People are out there writing all sorts of things about Harry," she told The Tribune. "But my son Harry was pleasant, always smiling, and loved to play with his nieces and nephews.
"He was not a murderer like I see people are saying. He had a run in with the law where they found a shotgun under his bed. He was on remand for about a month and then he was released and told to do three years community service and two years probation."
She added: "We are coping okay because we know Harry gave his life to God before he died. He was trying to turn things around. But we hope the person that did this . . . will be dealt with."
Another 21-year-old man was shot and killed near Dumping Ground Corner on Saturday afternoon.
Police said the victim was walking on Ferguson Street shortly after 5pm when a champagne coloured Toyota Harrier SUV pulled up. Two men inside the car armed with handguns opened fire and sped off from the scene. Daniels was shot several times in his body and was pronounced dead at the scene.
Police said they later recovered the SUV that was abandoned by the suspects on Meeting Street. The vehicle was reported stolen on March 2.
Relatives said this was the second tragedy to hit the family in six years as the victim's father, Mark Daniels Sr, had also been shot and killed a few feet away from where his son died.
Daniels Sr died on March 15, 2009 after he was shot in the head on Finlayson Street.
Assistant Commissioner of Police Stephen Dean said authorities recognise a common trend of persons released on bail becoming murder victims.
A 24-year-old man has been arrested in connection with this case and is being questioned.
Investigations are continuing, police said.