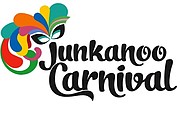 By SANCHESKA BROWN
Tribune Staff Reporter
sbrown@tribunemedia.net
WITH less than a month before the launch of Bahamas Junkanoo Carnival in New Providence, some carnival band owners yesterday said costume sales "are just beginning to pick up" but sales all around have been "slow" and "sluggish".
Anthony Coakley, co-founder of the Enigma Carnival Group, said the group has gained the interest of persons in South America and the Caribbean but in the Bahamas costume sales are not as good as expected.
However, he said mass costume production has started in preparation for the typical "last minute" Bahamian rush.
"The costume sales are now starting to pick up for the US market, South America and some places in the Caribbean. We have received payments and it is starting to become more frequent now. It has not been phenomenal, but we expected that because Bahamians typically wait last minute," Mr Coakley told The Tribune.
"So we have a 'Whine in the Line' package that you do not need a costume for because we found a lot of persons want the experience without the costume so we have options. For everyone that decides to purchase late, we will mass-produce a particular number of costumes in small, medium and large (sizes). So there will still be time up to the day to purchase as long as supplies last."
However, Elbert Thompson, the co-founder of Stars Carnival Group, said in two weeks the band will stop production of costumes and after that only T-shirts will be available.
"It has been going okay for us," he said when contacted about costume sales. "We are a VIP band so for us it has been okay. We aren't really worried because a lot of Bahamians wait until the last minute to make any purchase and that is not a good thing," Mr Thompson said.
"Usually in other places like Trinidad, costumes are ordered and paid for months in advance, that is how it is done for Carnival, costumes are usually sold out months in advance. In about two weeks, like the middle of the week, we are going to stop making costumes and then only T-shirts will be available."
Both groups are members of the Bahamas Carnival Band Owners Association (BCBOA).
The association consists of around 28 local groups or bands and all are Bahamian owned and operated.
President Dario Terilli said the BCBOA will meet on Friday to "crunch numbers" to determine the local participation in the Junkanoo Carnival.
Bahamas Carnival is scheduled for May 7-9. However the inaugural festival will first launch in Grand Bahama with the Music Masters semi-finals on April 17-18.