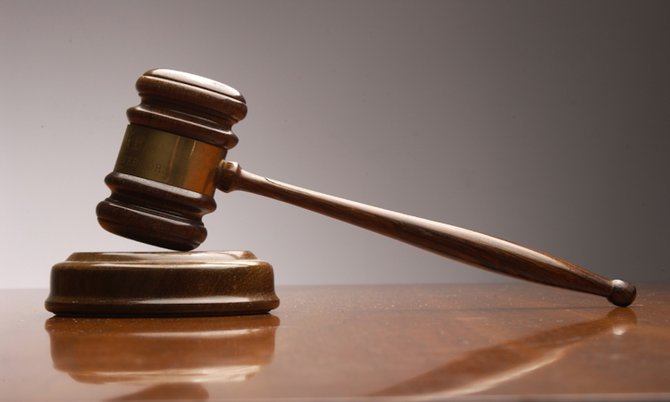 By LAMECH JOHNSON
Tribune Staff Reporter
ljohnson@tribunemedia.net
THERE was confusion in court yesterday over the name of a man charged with murder two months ago.
Darius Ivan Pinder appeared before Magistrate Andrew Forbes to answer to the February 3 killing of Tarino Tucker on New Hope Drive, off East Street South.
On court dockets, however, a listed of alias transposes his first and middle names. The docket also contained a different date of birth and address from what the accused told the magistrate when asked about this at the arraignment.
Magistrate Forbes, who said he would read both names for the arraignment, instructed lawyer Michael Kemp to deliver identification documents to the court to determine the accused's registered name.
Pinder, meanwhile, was informed that he would not be required to enter a plea to the murder charge as it was an indictable offence.
Around 9.30am on the day in question, Tucker was fatally shot multiple times while visiting a friend in Bamboo Town – just hours before his 28th birthday.
Tucker walked from home to a friend's house and was sitting on a wall using his cellular phone when an armed gunman approached and opened fire on him.
He tried to run, but died at the scene.
The magistrate informed Pinder that the matter would be reviewed by the Attorney General's Office. He said the prosecution would then present a voluntary bill of indictment at his scheduled reappearance in Magistrates Court on June 19 for the case to be fast-tracked to the Supreme Court.
Pinder was denied bail, but has the right to apply for a bond in the Supreme Court.
Before the accused was remanded to the Department of Correctional Services to await trial, Mr Kemp informed the magistrate that his client was to undergo surgery at the Princess Margaret Hospital in two weeks time.
The magistrate said if there was a confirmed appointment, then the lawyer should provide the court with documents proving this. He said he would then make the necessary order.
Pinder was charged under Section 291 (1b) of the Penal Code, Chapter 84, which does not attract the discretionary death penalty if a Supreme Court jury finds him guilty at trial.