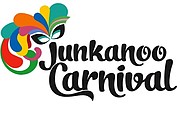 By SANCHESKA BROWN
Tribune Staff Reporter
sbrown@tribunemedia.net
BAHAMAS National Festival Commission Chairman Paul Major yesterday defended the decision to have Junkanoo Carnival band members parade through the inner city, explaining that the "scenic" route proposed by the Bahamas Carnival Band Owners Association for the Road Fever parade would cause "traffic jams" and be "near impossible to control".
Mr Major said after a meeting with Assistant Commissioner of Police Leon Bethel it was decided that the inner city route would be "more secure" and would cause less "interruptions".
His comments came one day after BCBOA President Dario Terilli told The Tribune that band owners are outraged that the proposed route does not take them along New Providence's coastline. In fact he said he couldn't understand why the commission would not opt to highlight the "best of the Bahamas."
However, Mr Major said the route was chosen by Royal Bahamas Police Force.
"We talked about this with the association over a month ago and they gave us their advice. We took it to the police and discussed all the options. At the end of it we came up with an extended route. We presented it to the association and they were happy with it," he said.
"So it was a surprise to me when I saw they were unhappy. The route we had was proposed and sanctioned by the police. They told us that is the route they are prepared to protect and it is the most secure. So we will be coming out of the Sports Centre, using some back roads to get to Tonique Williams Darling Highway and out to the six legged round-a-bout, back to John F Kennedy Drive, onto Nassau Street and to the site on Western Esplanade.
"That route will not be as disruptive to traffic as the other route and it will be easier to control, we extended the route for the association, but it is the best we can do."
In an earlier interview, Mr Terelli said he believes a route along the coastline was the best idea.
"We really need them to change this route, it is not the best option. These bands have had calls from people in the United States and other parts of the world inquiring about 'playing mas' (parading through the street) and the first thing they ask about is our beaches. They want to know if the route is along the coast or if they will get the see the beach on the way," he said.
"That is why we suggested starting from the National Stadium, going to the six legged round-a-bout, then north to Saunders Beach or from the stadium to Baha Mar Blvd, then down to Goodman's Bay. We want to capture that backdrop, it is the best in the world and we should show it off."
The Road Fever march will be held on May 9.