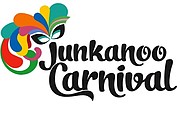 By DENISE MAYCOCK
Tribune Freeport Reporter
dmaycock@tribunemedia.net
BAHAMAS Junkanoo Carnival organisers are busy finalising preparations for a weekend of non-stop Bahamian culture, music and art at Taino Beach, Grand Bahama.
Yolanda Hanna, spokesperson for the Carnival, said yesterday that plans for the two-day event on Friday night and Saturday in Freeport – the precursor to the inaugural Carnival in New Providence next month – are progressing well and work has started to transform the Taino Beach site into a Cultural Village.
CARNIVAL SCHEDULE
Friday, April 17
6pm: 'It's a Bahamian Thing'
8pm: Music Masters: Part 1
Saturday, April 18
12 midnight: Midnight Rush
6.30am: Junkanoo Carnival Work Out
9am: Junkanoo Carnival Beach Olympics
2pm: Beach tournaments
4pm: Youth Culture Fest and DJ Showcase
6pm: 'It's a Bahamian Thing'
8pm: Music Masters" Part 2
12 midnight: Fireworks
Food and arts and crafts vendor booths will be erected throughout the grounds, and a massive stage will be installed for the Music Masters semi-final competition and concert, featuring live performances from 17 Bahamian artists.
Ten finalists will be selected in Grand Bahama to compete in the Music Masters finals at the Carnival in Nassau from May 7 to 9. The winner will take a $20,000 cash grand prize and their song will be the official title song. 
"We have 17 semi-finalists, three are from GB, and they will be performing," Ms Hanna said.  
Top musicians and entertainers will also perform live and senior government officials are expected to attend the kick off event this week.
"We have a logistics team on the ground now constructing the Cultural Village, which will be comprised of booths for arts and crafts and food vendors, a DJ set up, and will have a Junkanoo Expo – a lot of things are lined up," Ms Hanna said.  Organisers are expecting a major boost in ticket and costume sales this week. International press is also expected to arrive on the island.
"We want to give persons a high-energy, fun experience when they come out to Taino Beach; we are working hard to finalise the preparation and logistics required to make this event successful," said Ms Hanna.
She said the Bahamas Junkanoo Carnival kick off in Grand Bahama will be a momentous occasion. "We believe GB is the right place for the pre-launch to BJC on May 7-9 in New Providence," she added.
"We continue getting a lot of inquiry on tickets, especially the All Access Pass, and we expect ticket sales to skyrocket this week because people always purchase tickets the week of the event."
Tickets can be purchased at Gizmos and Gadgets and Kross Town, in Freeport; Intercity Records, Port Lucaya; and at the ticket outlet in Eight Mile Rock.
She also said that costumes are ready for purchase. "The production house is going and the Grand Bahama Cultural Carnival Company costumes and t-shirt sales are increasing."
Ms Hanna said that Mikala Moss, at the Ministry of Tourism, has launched various international contests to promote Carnival. She said that a Facebook contest winner from Latin America will be attending the festival kickoff in Grand Bahama.