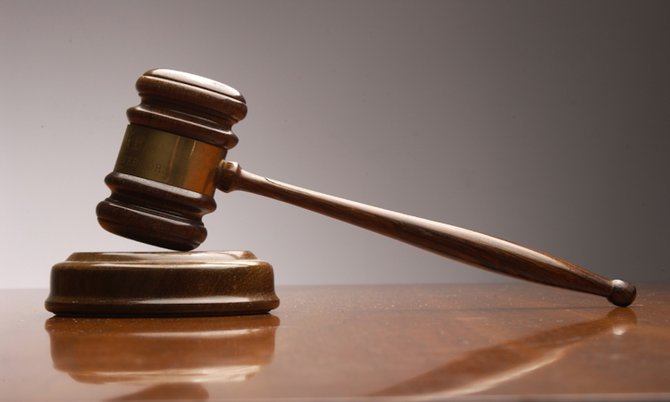 By LAMECH JOHNSON
Tribune Staff Reporter
ljohnson@tribunemedia.net
A MURDER trial into the after-school fatal stabbing of a 17-year-old CV Bethel student opened in the Supreme Court yesterday.
Kendario Bain, Owen McKenzie and Donald Nottage are facing charges of murder, causing harm and attempted robbery before Senior Justice Stephen Isaacs.
It is claimed that Bain and McKenzie, being concerned together on February 21, 2008, intentionally caused the death of Jamil Wilchcombe by means of unlawful harm.
All three accused are also alleged to have caused harm to Lee-Sanchez Dormeus and Nottage is claimed to have attempted to rob the victim of a Verizon Z3 GSM cellular phone.
Prosecutor Roger Thompson, in his opening address to the 12-member jury, noted that after school ended on the day in question, Dormeus, then 16 years old, left school that afternoon to go to a nearby barbershop on East Street South.
It was there that a young man attempted to snatch his cell phone. This led to a fight between the two when two other young men joined in the attack on Dormeus.
The victim's 17-year-old brother, Jamil, tried to intervene on his sibling's behalf, but was fatally stabbed in the chest.
Ian Cargill, Michael Kemp and Wallace Rolle are defending the three accused men against the charges they have denied committing.
Central Detective Unit officer Sgt Kermit Jones was called to the witness stand and spoke of receiving instructions from senior officers on February 27, 2008 that led him to the Rand Lab at the Princess Margaret Hospital.
It was there that he spoke with Dr Govinda Raju and then proceeded to photograph the body of a young man pointed out to him.
When Sgt Jones said that he downloaded the images to a compact disc, lawyer Ian Cargill informed Senior Justice Isaacs that he wanted to raise an issue of disclosure in the absence of the jury, who was then excused by the judge as legal discussions were held.
The trial is expected to resume today.
• A MAN was arraigned in Grand Bahama yesterday on a murder charge.
Quincy Antonio Coakley, 22, of Hudson Avenue was arraigned before Magistrate Rengin Johnson in Magistrate Court 3.
He was not required to enter a plea. A preliminary inquiry into this matter will be held on July 23.
He has been placed on remand in New Providence.