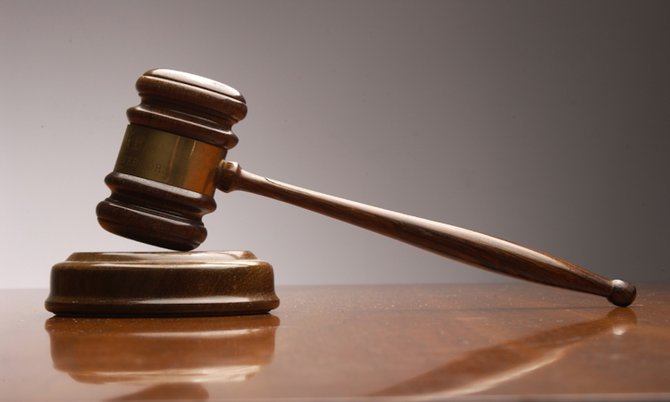 By LAMECH JOHNSON
Tribune Staff Reporter
ljohnson@tribunemedia.net
A WITNESS to the fatal stabbing of a 17-year-old CV Bethel student outside his barber shop off East Street South testified in Supreme Court yesterday.
Valentino Wilson told the court he observed an altercation between Lee-Sanchez Dormeus and Donald Nottage that quickly escalated into a melee in which Dormeus' brother, Jamil Wilchcombe, was stabbed and collapsed.
Neither brother had provoked the men in the incident, said Wilson.
Kendario Bain, Owen McKenzie and Donald Nottage are facing charges of murder, causing harm and attempted robbery before Senior Justice Stephen Isaacs.
It is claimed that on February 21, 2008, Bain and McKenzie intentionally caused the death of Wilchcombe by means of unlawful harm. All three are also alleged to have caused harm to Dormeus and Nottage is claimed to have attempted to rob the victim of a Verizon Z3 GSM cellular phone.
Dormeus, then 16, had left school that afternoon to go to a nearby barber shop on East Street South when a young man attempted to take his cellular phone from him. This led to a fight between the two when two other young men joined in to attack Dormeus.
Dormeus' 17-year-old brother, Wilchcombe, tried to intervene on his sibling's behalf but was fatally stabbed.
Roger Thompson is prosecuting the case while lawyers Ian Cargill, Michael Kemp and Wallace Rolle are defending the three accused against the charges they have denied committing.
When cross-examined by Mr Kemp, Wilson said he did not see McKenzie stab Wilchcombe nor did he see McKenzie encouraging anyone in the crowd to stab the deceased.
He admitted that the police did not ask him to attend an identification parade but confirmed he had given a police statement.
The lawyer suggested to the witness that he never told police he saw Bain, aka "Baggie", stab the deceased. Wilson said he did. However, when his statement from the day in question was put to him, he agreed that this was not in the statement.
He also agreed that the statement only mentioned "Baggie" throwing rocks. Wilson, however, denied that he was lying.
Mr Rolle asked the witness if he knew Nottage. Wilson said he knew of him, as he was a customer and lived in the area of his barbershop.
The lawyer asked the witness if he saw anyone push his client during the melee. Wilson said he could not recall. Rolle asked the witness if he knew with whom his client was arguing. Wilson said Nottage had been arguing with Dormeus.
Rolle asked the witness if other students present were throwing rocks during the melee. Wilson said that it was possible.
The trial resumes on Monday.