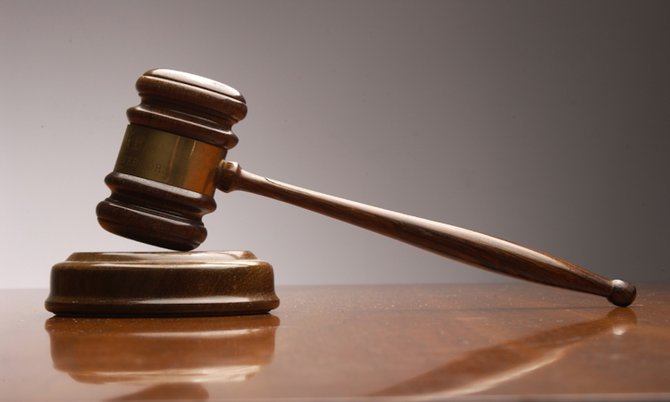 By LAMECH JOHNSON
Tribune Staff Reporter
ljohnson@tribunemedia.net
A FORMER US Marine awaiting trial for attempted murder needs work in the United States to afford his legal fees, a Supreme Court judge was told yesterday.
Bahamian-American Heath John Henry appeared before Justice Bernard Turner to learn when he would stand trial concerning the shooting of Jonathan Rahming in Current Island, Eleuthera, on December 30 last year.
A week prior to his appearance before Justice Turner, Henry was formally arraigned before Senior Justice Stephen Isaacs, where he denied the charge of attempted murder.
Yesterday, Justice Turner informed Henry that he would stand trial on March 14, 2016, and that he had received Henry's application for a variation in his bail conditions previously imposed.
"You are seeking the court's permission to travel to the United States?" the judge asked.
"Yes sir," said Henry.
"To work and make money to pay for your legal fees?" the judge probed. Henry said this was so.
"Anything else?" the judge asked.
The former Marine informed the judge of the harassment from officers he experienced when reporting to the police station where he would be detained despite being on bail. "It's very difficult," he said.
Crown prosecutor Neil Braithwaite, in response, objected to a variation of the bail conditions and added that Henry's letter asking for the variation underscores his objection.
"Our paramount concern on whether or not to grant bail to an applicant is whether or not the applicant would surrender himself and/or return for his trial," the veteran prosecutor said.
Bahamian authorities, he said, would be at the mercy of foreign authorities in tracking down Henry if he did abscond.
Justice Turner noted that "the more immediate concern for the court is the bond that was signed".
The judge said Henry had been granted $15,000 bail on the conditions that he remain in The Bahamas, surrender all travel documents and report to the police station three days per week.
"I would need to hear from your suretors because you are asking for a bond to extend to a jurisdiction where they will have less control of you," the judge noted.
Henry said his mother was in Florida on business but he would speak to her and see when she would be able to appear in court on the matter.
Henry also responded to the prosecutor's assertion that he was a flight risk and that he would not be able to be tracked down.
"If I was going to be flight risk, America can extradite me," said Henry.
While the judge acknowledged an existing "extradition agreement between American and The Bahamas", he noted that setting an earlier trial date may be best if the accused was seeking to relocate to the US while awaiting trial.
"If the trial date is earlier, I'm not in a position to pay any lawyer," said Henry.
The judge said issues of payment were between him and his lawyers but "you have counsel on record and they can only withdraw with the permission of the court".
The judge said he would adjourn the matter to April 29 to ascertain from Henry if his mother or the other suretor were willing to assume the full bond or a cash bond if an earlier trial date is unavailable.