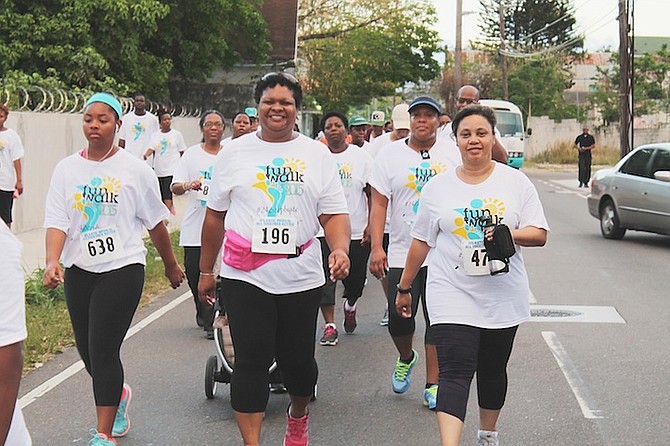 OVER 1,800 people took part in the annual Atlantic Medical Fun Run/Walk on Saturday morning, the large field including competitive runners, regular walkers and joggers, parents and children, several politicians and clergymen.
The 10km event began and ended at Montagu Beach and provided the challenge of the two bridges that connect Paradise Island to New Providence. The casual walkers had the option of a shorter, three-mile course that excluded the Paradise Island challenge.

The overall winner was Ryan Bethel, with Blaize Darling second and Jason Maynard third. The top female finisher was Gean Arahana. The first competitive walker to cross the finish line was Tito Leadon with Sade Bethel the top female in the walking category.
Organisers said the event was a resounding success again and despite light showers all in attendance had a great time. All proceeds will be donated to The Cancer Society of The Bahamas and The Bahamas Diabetic Association.
Atlantic Medical is the largest specialist provider of group health insurance and employee benefits in The Bahamas and for 17 consecutive years, through the annual fun run/walk, has demonstrated its commitment to the health and fitness of Bahamians.