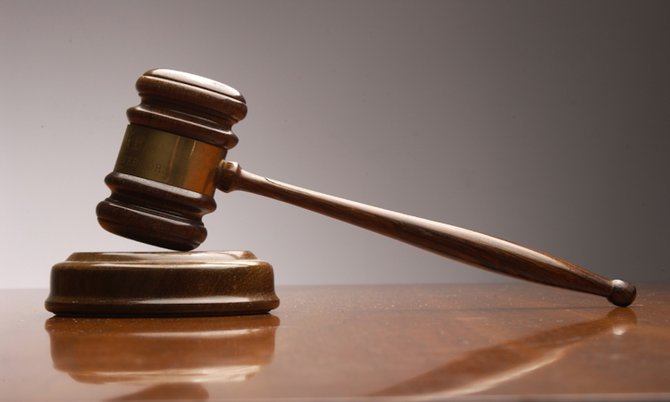 By LAMECH JOHNSON
Tribune Staff Reporter
ljohnson@tribunemedia.net
THE Court of Appeal yesterday upheld the sentence of a man convicted of an early morning inner-city community shooting that hospitalised another man.
Jameson Jacques, 23, appeared before Justices Abdulai Conteh, Neville Adderley and Jon Isaacs seeking an extension of time to appeal a seven year sentence imposed on him by a Supreme Court judge concerning the August 27, 2011 attack on Patrick Thompson.
On the morning in question, Mr Thompson was in the vicinity of Second Street, The Grove, when he got into a scuffle with two men known to him as "AJ" and "Rashad".
At this time, Jacques approached and began firing multiple shots at Mr Thompson who tried to run, but collapsed.
The victim was hospitalised for 14 days and required surgery to insert a steel rod to the right side of his body from his waist to his knees.
Jacques appeared before Justice Indra Charles in February 2012 on charges of causing harm and possession of a firearm with intent to endanger life.
Jacques pleaded guilty to the crimes and was sentenced to four years on the former charge and seven years on the latter.
In yesterday's proceedings, Jacques, who was not represented, told the judges: "It was my first time, my first offence."
"And I pleaded guilty and didn't waste the court's time m'lords," Jacques added.
Justice Conteh inquired from Crown respondent Terry Archer if this did not merit a reduced sentence.
Mr Archer informed the court that Jacques faced seven years for causing harm and 14 years for the possession charge.
"Usually one is given one-third discount for pleading guilty ahead of trial but he was given half off the maximum he faced," said Mr Archer, who added that the court should bear in mind that a firearm was used in the commission of the offence, which resulted in the individual being hurt.
"Mr Jacques why should we interfere with the sentence? It's a serious offence to go about with a firearm," Justice Conteh asked the appellant.
"I'm not a bad person," said Jacques, adding that, "things happen and that was an angry situation, but I'm not a bad person."
"I'm in minimum security at the prison learning a trade in construction. I've never been in trouble or break any rules at the prison," the appellant said.
"You could've been killed with a gun or killed somebody else," said Justice Conteh, before he and his fellow justices agreed that the sentencing judge was not unreasonable in imposing the punishment.
The appeal against sentence was dismissed.