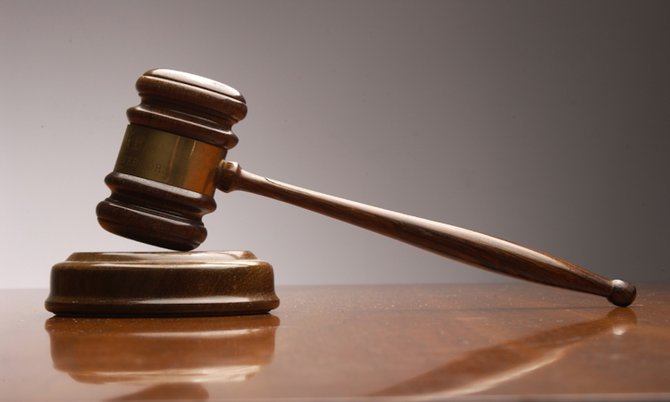 By LAMECH JOHNSON
Tribune Staff Reporter
ljohnson@tribunemedia.net
A CONVICTED sex offender will be appointed a lawyer at the public's expense to argue his appeal against a jury's finding that he had unnatural sexual intercourse with an under aged male student.
Andre Birbal, 52, appeared before Justices Anita Allen, Abdulai Conteh and Neville Adderley for a hearing concerning his conviction and 28-year sentence relating to the sexual assault of his student between 2002 and 2007.
The former arts and computer design instructor at Eight Mile Rock High School in Grand Bahama was asked if he was arguing the appeal on his own. He said he was not and sought the court's assistance with appointing counsel. His request was granted and he was told that he would be appointed a lawyer at the public's expense. A status hearing was set for June 4.
At his second retrial in March last year, Birbal was initially accused of six counts of unnatural sexual intercourse with the minor between January 2002 and June 2007.
The jury heard evidence from the complainant who recollected the alleged sexual abuse from Birbal from the seventh grade up to the day he was graduated.
However, Birbal's then-lawyer, Romona Farquharson-Seymour, suggested to the complainant that Birbal had never sexually assaulted him and that the accusations only came about when Birbal had told him to move on with his life. The complainant disagreed.
Four of the six counts were dismissed following legal submissions and Justice Roy Jones directed the jury to acquit Birbal of those four counts on the day of the deliberation.
Birbal was unanimously convicted on the remaining charges. Birbal is seeking legal assistance to challenge the convictions that landed him two 14-year consecutive sentences.
Also seeking legal assistance for his appeal against conviction yesterday was Gibson Rafael.
The 29-year-old appeared before the same judges concerning his appeal against conviction for the July 27, 2012 murder of Kidley St Brave.
He returns to the appellate court on June 3 for a status hearing where he will learn who his lawyer is and the new date for the substantive hearing into his appeal.
Gibson was sentenced to 45 years in prison for the murder of his girlfriend who he stabbed 15 times and nearly beheaded.
During the trial, Rafael testified that he and St Brave had recently got back together. He said on the day in question, he picked her up from her Quarry Mission Road home and they had sex at his residence.
Raphael claimed that while in the bathroom, St Brave checked his phone and saw a text message from the mother of his son, which prompted her to attack him. When he slapped her back, he said she got a screwdriver and stabbed him before she went for a tile cutter.
He claimed a "trance" occurred after he took the tile cutter from her and did not remember what happened after that.
He did not report the incident to police until hours after her death.
A jury unanimously convicted Rafael of murder.