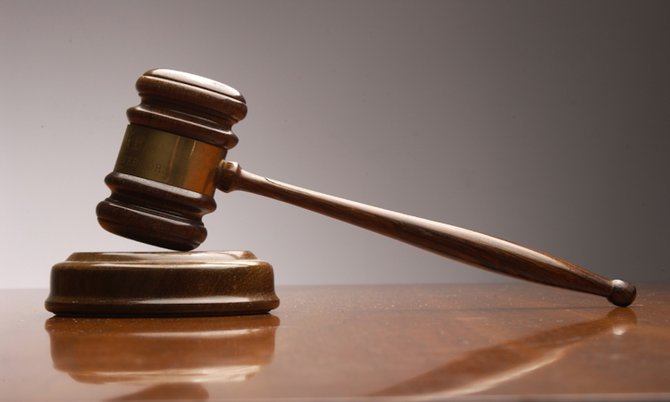 By LAMECH JOHNSON
Tribune Staff Reporter
ljohnson@tribunemedia.net
SIX men, accused of being a part of a firearm trafficking ring, appeared in Magistrate's Court yesterday facing seven firearm-related offences that carry up to seven years imprisonment if found guilty.
American Yovany Garland, 39 of Miramar, Florida, and five Bahamians, Rasheed Smith, 19, Deon Morris, 43, Allan Burrows, 36, Sergio Humes, 20, and Ricardo Stubbs, 41, appeared before Chief Magistrate Joyann Ferguson-Pratt facing three counts of possession of an unlicensed firearm, two counts of possession of a prohibited high powered weapon, and a count each of possession of ammunition and conspiracy.
The six men pleaded not guilty to all of the charges.
It is claimed that the accused, between April 1 and April 21, conspired to possess and unlawfully introduce five weapons and assorted ammunition into The Bahamas.
It is further claimed that they were found in possession of two Smith and Wesson 9mm pistols and a Taurus .38 Ultra Light Special Revolver.
It is also alleged that they were in possession of a Draco 7.62x39mm rifle, the equivalent Zastava Serbia rifle, and nine live rounds of 7.62 bullets for the high-powered rifles.
Police prosecutor Supt Ercell Dorsett called Sgt Waheed Bain to the stand and inquired about a seventh man named on court dockets.
Sgt Bain told the court that police have an interest in 27-year-old Alfred Bastian whom they have been unable to track down.
Supt Dorsett asked the court to issue a warrant for Bastian's arrest. The request was granted.
Addressing the remaining defendants, the chief magistrate said that she could not consider bail for them given that they were charged with possession of a prohibited high-powered weapon.
They were informed of their right to apply for bail to the Supreme Court after being told that they would be remanded to the Department of Correctional Services. They return to Magistrate's Court on May 28 where they will learn which judge will preside over their trial.
Garland and Smith are represented by Carlson Shurland while Morris, Burrows and Humes have respectively retained Bernard Ferguson, Calvin Seymour and Damian White to defend them.
Stubbs was the only unrepresented accused at yesterday's arraignment.
Photos: Shawn Hanna/Tribune Staff