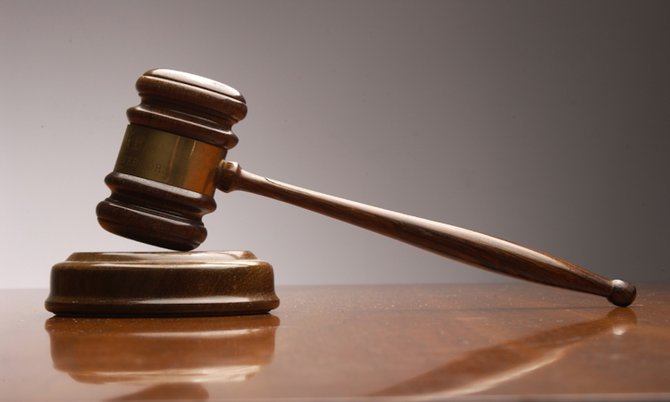 By LAMECH JOHNSON
Tribune Staff Reporter
ljohnson@tribunemedia.net
THE expected continuation of a trial into the fatal stabbing of a 17-year-old CV Bethel student was delayed due to yesterday's island-wide power outage.
The Supreme Court jury hearing evidence in the case against Kendario Bain, Owen McKenzie and Donald Nottage were instructed to return to court for 2.30pm as legal discussions between defence and Crown counsel took up most of the morning and mid-day session of the proceedings.
However, with the power outage occurring at around 1.40pm, Senior Justice Stephen Isaacs determined that proceeding with the trial into the murder of Jamil Wilchcombe would be pointless as electricity was needed for the stenographer and for the judge to see his own notes.
He did not intend to wait for power to be restored and adjourned the case to 10am today.
Bain, McKenzie and Nottage are facing charges of murder, causing harm and attempted robbery before Senior Justice Stephen Isaacs. It is claimed that on February 21, 2008, Bain and McKenzie intentionally caused the death of Wilchcombe by means of unlawful harm. All three are also alleged to have caused harm to Lee-Sanchez Dormeus and Nottage is claimed to have attempted to rob the victim of a Verizon Z3 GSM cellular phone.
Dormeus, then 16, had left school that afternoon to go to a nearby barbershop on East Street South when a young man attempted to take his cellular phone from him. This led to a fight between the two and two other young men joined in to attack Dormeus.
His 17-year-old brother, Wilchcombe, tried to intervene on his sibling's behalf, but was fatally stabbed.
Roger Thompson is prosecuting the case while lawyers Ian Cargill, Michael Kemp and Wallace Rolle are defending the three accused men against the charges they have denied committing.