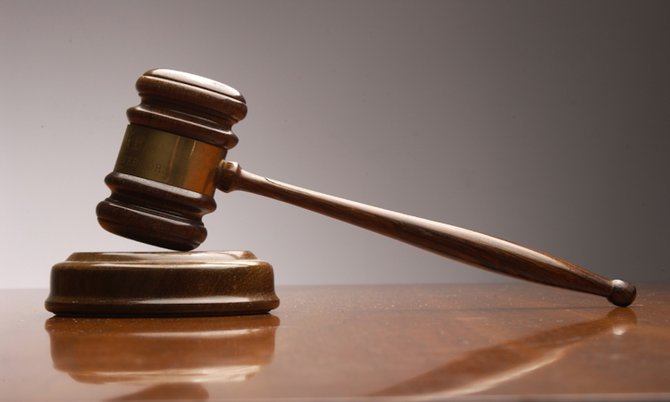 By LAMECH JOHNSON
Tribune Staff Reporter
ljohnson@tribunemedia.net
AN emergency room doctor was given eight months probation and ordered to make several payments to charities a month after he was convicted of indecently fondling a co-worker's breasts.
Dr Lynwood Brown may serve up to eight months in jail if he fails to comply with probation conditions imposed by a magistrate who deemed his groping of the victim's breasts to be "out of order" and "reprehensible".
Brown, 40, appeared before Magistrate Guillimina Archer yesterday to learn his fate as he was convicted a month ago in the private prosecution brought against him for an incident assault that occurred on September 7, 2010, at Doctors Hospital.
"This is the aspect of my duty that I find most difficult because it is during this period that I'm required to do a balancing act," said Magistrate Archer.
Reminding him that he had been found guilty of indecent assault, the judge said: "I accepted the testimonies of several witnesses called for and on behalf of the virtual complainant.
"I heard from character witnesses who spoke on whom they knew you to be. I heard many wonderful things from several of them," the judge said, adding that she also heard from counsel for the complainant and others.
She added: "No doubt, based on the evidence which came before this court, your actions, as far as I'm concerned, were out of order and unprofessional.
"Quite frankly, the court found it reprehensible and it ought to not be tolerated or condoned.
"It's the responsibility of males not to pull down women but to uplift them," the judge said.
"I quite understand the humiliation and the indignation the complainant must have suffered given that she was a married woman and it happened in the presence of her colleagues. No woman ought to be violated in the manner she was."
The judge added: "You ought to have known better given your profession and you must have known that you have to bear the consequences for your actions."
The court noted it had the benefit of reviewing the cases of sex offenders Charles King and Randy Fraser and noted that there were more distinguishing features in those cases than in Brown's.
"The question now for me is how do I balance mercy with justice. Yes, the act was reprehensible, one that not ought to be condoned. I thought long and hard on what an appropriate sentence would be.
"...I must say it gave me great trouble in so doing because I have to look at it from both sides."
The judge took into account that this was Brown's first conviction and did not give him a prison term, to the visible relief of Brown and his supporters seated in the courtroom.
"I'm going to order you to be of good behaviour for the next eight months," the magistrate continued, emphasising that failure to avoid running afoul of the law will result in him being jailed for that same amount of time at the Department of Correctional Services.
She also ordered Brown to pay charitable donations, with $1,500 going to the Children's Emergency Hostel and $2,500 to the Ranfurly Home for Children on or before the end of May.
He must also provide 40 hours of community service to the Good Samaritan Old Folks Home or Great Commission Ministries. He is to return to court on June 3 to provide proof of payment.
The judge also awarded the victim $550, to be paid towards her legal costs.
"If you think I'm wrong in the decision to which I've come either by conviction or the conditions imposed, you have the right to appeal to the higher court," the magistrate concluded.
At trial, the victim testified that on the night in question, she went into the hospital's break room where two other women were with Dr Brown. She said the physician was talking to one of the women about how her breasts looked and when she scolded him for his words and behaviour, he told her not to feel left out before proceeding to fondle her breasts.
Brown was once a prospective candidate for the Progressive Liberal Party's nomination for the Montagu constituency.