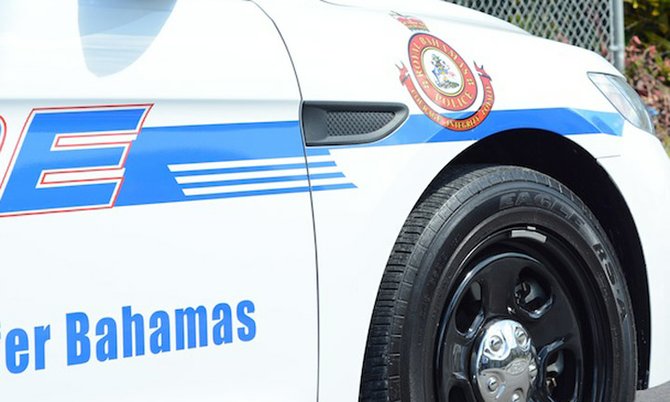 By NICO SCAVELLA
Tribune Staff Reporter
nscavella@tribunemedia.net
AN American businessman, now a Bahamian resident, was robbed at gunpoint in "broad daylight" at a Royal Bank of Canada branch yesterday afternoon.
Sandy Schaeffer, former owner of Robin Hood and now partner in the Everything Must Go store on Prince Charles, told The Tribune that he was entering RBC's JFK Drive branch to make a value added tax (VAT) payment when a young man in a black hooded jacket and dark sunglasses, stuck an "automatic weapon" in the back of his neck, robbed him of his briefcase, then fled in a vehicle.
Mr Schaeffer also said that early Saturday morning, his security guard at Everything Must Go was "bound and gagged" by three armed robbers.
They told the bound security officer that they were waiting for Mr Schaeffer's two sons to arrive to open the store.
An upset Mr Schaeffer condemned the government for failing to implement stronger initiatives and methods to counteract and "mitigate" crime in the country.
"Crime is out of control," he said. "Is (the government) doing the right thing? Clearly not. Are they doing enough? Clearly not. Has the government done what is necessary in terms of mitigating crime? Clearly not.
"I think we all need to accept and understand that this notion that crime has gotten beyond us and we can't fix it is a lazy man's way out. I can't accept the notion that an island that's seven miles wide and 21 miles long that there cannot be a solution to this problem."
He added: "Everybody who knows me knows that I have a great deal of respect for (Prime Minister Perry Christie), but again I find it impossible to defend the reality, the results. The results are not good."
According to Mr Schaeffer, he was attempting to deliver a bank cheque for a VAT payment at around 12:30pm yesterday.
He said he pulled into the parking lot and got out of his car, with his cell phone and briefcase in his hand. As he walked towards the entrance, a woman was "very slowly" pulling her car out in an attempt to pick up her daughter from work.
While waiting for the lady to complete her manoeuvres, which he said took "about eight to 12 seconds," he felt someone pulling on his briefcase and something "being pushed into my neck."
He whirled around to see a young man demanding that he release the briefcase.
"I wouldn't let go," Mr Schaeffer said. "So we pulled back and forth for a few seconds and then he said 'if you don't let go, I will shoot you.' And I turned my head a little bit more and I realised he had an automatic weapon at my neck."
At that point Mr Schaeffer said he released his grip on the briefcase. The thief darted to a "waiting car with a driver in it parked backwards so that they could flee the scene."
He said he tried to take pictures of the car's license plate with his cell phone, but couldn't get his phone to work fast enough.
Mr Schaeffer reported the matter to police. However, he said, they have not yet notified him of any leads into the investigation.
Three days before, however, Mr Schaeffer said another incident could have possibly caused the lives of his two sons.
He said that around 4.30am on Saturday, two men and "a third guy who was armed with a cutlass" bound and gagged his security officer and told the guard that they were only waiting for his sons to arrive to open the store.
However, he said the three suspects eventually fled in a "jitney."
Recounting both incidents, Mr Schaeffer said grimly: "I can't say at 59 years old I've ever been accustomed to someone putting a gun to my head, but I am reliving the whole thing over and over again, thinking what I should've done. I probably did the right thing in the end. Hopefully by some great hope maybe the police will find the guy.
"But we're fighting a war of attrition now and it's a war that clearly we're losing. The gangs are winning. I feel the need to speak out about it because I'm not going to leave this island because someone held a gun to my head today. I'm not going to stop doing the right thing and I'm going to protect my children in the strongest manner possible."