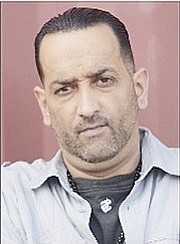 By Inigo 'Naughty' Zenicazelaya
THIS week we continue in the AFC with the East and West divisions. Both divisions are very similar with parody throughout, with some pretenders becoming contenders, and those who are used to being leaders becoming bottom feeders. These divisions could go either way, other experts say that can't call it, me however I'm willing to give it a go.
• Here's how I see the AFC East and West Divisions:
AFC EAST
When looking at this division it is not etched in stone as in the past, with all signs pointing to New England dominance.
"Deflate Gate" and its resulting four-game suspension of Tom Brady, the alleged greatest quarterback ever (typed dripping with sarcasm in case some of you missed it, I will only recognise Brady as the greatest cheater ever) leaves the mighty Patriots starting second year man Jimmy Garofalo at quarterback for the first four games, subtract LeGarrett Blount and his two-game suspension for marijuana possession.
Key free agent departures (Darell Revis and Brandon Browner) as well as injuries, leave the Patriots with many questions to answer, coupled with the grim possibility of starting 1-3 in the first four games, unfamiliar territory for New England to say the least, leaves this division wide open for anyone's taking.
• Let's take a closer look:
BUFFALO BILLS
The arrival of Rex Ryan means an already stout defence will get even tougher.
The offensive side of the football is no slouch either in Buffalo. The additions of LeSean McCoy at running back to go along with the solid reliable veteran backup in Fred Jackson, and a very talented youth movement at the wide receiver position in the likes of Sammy Watkins, Robert Woods Percy Harvin (allegedly no longer a locker room cancer since his reunion with Rex Ryan) and Chris Hogan. Offensive co ordinator Greg Roman should have fun deploying this speedy unit, throw in new free agent signing from the rival Dolphins Charles Clay at TE and the Bills are quite potent and deep on both sides of the ball.
A definite threat to win the division at 10-6, which is where I see them finishing and also being in the playoff hunt, if not division champions.
NEW ENGLAND
PATRIOTS:
This is a precarious position to be in for head coach "Stith Lord" Bill Bellicheat... (pardon me) Belichick.
"Deflate Gate", the "Brady Suspension" and the post happy hour inebriated press conference rants courtesy of owner Robert Kraft.
Key free agent losses, injuries and the constant media scrutiny now firmly affixed to the franchise make it no easy road for the Patriots. Their usual guaranteed division dominance is set to be challenged from all sides this NFL campaign.
However, if any coach can weather the storm and play the hand he's dealt (whether he does it fairly or not remains to be seen) it's Belichick.
Fact!!
To this end I will play it safe, and say they finish up 10-6 and contend for the division as well as a playoff birth.
Whether it's in the numbers record and tie breaker wise for the Patriots is still a question that will be answered later in the season. The more pertinent question now for them is can you survive without Brady?
NEW YORK JETS
Todd Bowles inherited a strong defence on his arrival in NY. This is a blessing for a defensive genius of a rookie head coach, add in huge free agent addition Darrell Revis and Antonio Cromartie give Bowles a stacked deck to play with defensively.
Offensively, Bowles has instilled confidence in the erratic Geno Smith by naming him the starter outright at quarterback.
Chris Ivory, Zach Stacy, Steven Riddley and Billal Powell present a talented log jam at running back, who ever is left after the training camp duels will provide steady yards as the Jets are committed to running the ball in order to keep as much pressure off Smith as possible.
Newly acquired Brandon Marshall teams up with Eric Decker to form a solid duo at wide receiver for the Jets. Will it be enough, or should I say will Geno be ready?
The mirrored look in this division continues. I also see the Jets being somewhere between 9-7 or 10-6 fighting for a playoff berth.
MIAMI DOLPHINS
I hate to elaborate on a franchise who sickens me in so many ways, alas I must remain objective, so here goes.
The addition of Suh on defence instantly transformed the already talented Dolphins defence (Cam, Wake, Olivier Vernon) into a lethal unit. It will be a very imposing unit for opponents all season.
The offence of the 'Fins should be a solid unit providing it stays health and keeps QB Ryan Tannehill upright. LaMar Miller at RB is a fantasy football sleeper, and should put up big numbers this season.
The Dolphins, they play to the level of their competition so they are prone to let downs.
Nonetheless I see the 'Fins between 10-6 and 11-5 contending for the division and a spot in the playoffs.
AFC WEST
How the AFC West will be won this season will all come down to the pecking order in the division.
Denver is getting older, the Chiefs are poised to rebound under Andy Reid and his new free agent signings, including Jeremy Maclin at wide receiver to go along with the explosive Jamal Charles at running back, Travis Kelcie at tight end and Alex Smith at quarterback, look for Andy Reid's offence to put up numbers.
The same can be said of the Chargers loading up with free agent acquisitions and dynamic draft picks (Melvin Gordon at running back) to give quarterback Philip Rivers one last hurrah in a 'Bolts uniform.
All while the Raiders are young and talented and getting better behind quarterback Derek Carr (a star in the making) make for a tipsy AFC West. Here's who I like and why.
DENVER BRONCOS
This may very well be the swan song for Peyton Manning, (all good runs must come to an end) and it may not be a glorious triumphant departure from the NFL.
Yes the offence is high powered with Manning, DeMaryus Thomas, CJ Anderson and a solid offensive line.
The defensive unit isn't too shabby itself and looks to improve this year with Jon Fox putting more of his identity as a defensive-minded coach on the unit, in hopes of eliminating some late game letdowns that have haunted the Broncos in recent years.
Put all these ingredients into the pot and I see the Broncos cooking up a record between 11-5 and 12-4 contending for the division title and playoff berth down to the wire.
KANSAS CITY
CHIEFS:

As I mentioned earlier Andy Reid has all his offensive weapons in place.
Alex Smith at QB, Jamal Charles at RB, Jeremy Maclin at WR (KC receivers will catch more touchdowns this season than the ZERO they produced last season, guaranteed) Travis Kelcie at TE to go with a big nasty offensive line, this offence is going to score points in bunches.
I think that may be by design to protect a defensive unit that was on the field way too much last season. The return of Eric Berry (lymphoma) at safety will also help improve the unit.
I see the Chiefs battling the Broncos and Chargers down to the wire for the division and a playoff berth at 11-5.
SAN DIEGO
CHARGERS
The Chargers have been in the thick of things within the division for the last five seasons, however this season they are focused on winning the division outright.
Offensively, Philip Rivers at quarterback is in the last year of his contract and I'm sure he wants to go out with a bang however his contract situation ends up.
Keenan Allen, Stevie Johnson and Antonio Gates (when he returns from suspension) will provide Rivers some decent downfield targets.
First round rookie running back Melvin Gordon is explosive and could be a serious Rookie of the Year candidate.
The Charger defence and special teams are solid and consistent, they will keep the Chargers in games with a chance to win.
I like the idea of the Chargers contending for the division and the payoffs and should be there to the end with a record between 10-6 and 11-5.
OAKLAND
RAIDERS:
"Just win baby" - Al Davis
Those glory days of Raiders past is just that in the past.
Today's Raiders would just like to win a few games in a row "baby," they are improving though with future stars in QB Derek Card, first round pick WR Amari Cooper and a young feisty defence led by veteran pro bowler Charles Woodson.
Both units are works in progress in some areas. There will be growing pains. I see improvement for the Raiders, as well as playing spoiler in the division. I see them improving to anywhere from 6-10 to 8-8.
Still a few drafts away.
Next week we take a look at the NFC North and South.
Until then, remember: "Never say never, because limits like fears are often an illusion" - Michael Jordan
• Naughty presents 'Mischief and Mayhem in da AM' on KISS FM 96.1 from 6am to 10am, Monday to Friday. Comments and questions to naughty@tribunemedia.net