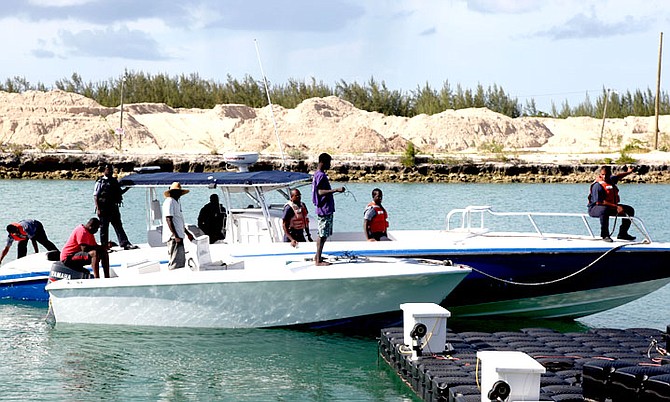 AFTER a collaborative effort, family members can now share a sigh of relief as three of their loved ones have returned home after being missing at sea for one day on their 23-foot white speed boat after it developed mechanical difficulties.
On Sunday around 3.45 pm, the Royal Bahamas Defence Force (RBDF) Operations Section received an emergency call from the Bahamas Air Sea Rescue Association, who informed staff of a vessel in distress.
The boat had three men on board and was approximately four miles off Whale Cay in the Berry Islands, a statement released by the RBDF said.
A RBDF patrol craft was dispatched to the area in question.
The search ended shortly before 3pm on Monday, when the disabled vessel with the three men were discovered five miles off Little Harbour Cay in the Berry Islands. The occupants were a little dehydrated, but in good health, the RBDF said.

The vessel with its passengers was towed to Coral Harbour Base shortly after 5pm on Monday and the men were reunited with their family members and friends.