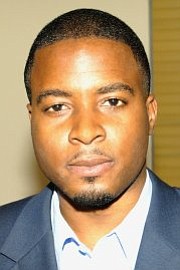 By ADRIAN GIBSON
ajbahama@hotmail.com
AS unemployment continues to inch upwards and the educational system continues to subsist in crisis mode, there is a clear and present need for societal and long-term reforms of education, social services, the financial sector, the economy and the judicial system. Frankly, there is a critical need for a sustainable national development plan.
As it stands, we have not made necessary preparations to effectively meet the challenges of the future.

I have been bleating in the wind for years about a real national development plan.
I have heard the government talk about establishing a plan and that a National Development Plan committee has been formed and has been having forums as a part of the first phase of developing a 25-year plan for the country.
However, when will that committee begin to interview people and incorporate these ideas into this new plan? And, will this be politicised? Will interviews only be conducted on the so-called political crowd? Generally, Bahamians need to all play a role in the development of such a plan.
In 2008, the Inter-American Development Bank (IDB) chided consecutive governments, urging that a strategic master plan to cover all development in urban areas was "crucial for the future of the Bahamas".
In the last 50 years or so, consecutive governments have merely seen the political advantages in providing jobs - many menial in nature - to quell the high rates of unemployment, rather than seeking to promote and create successful entrepreneurs and thereby foster co-ordination in the production and sale of goods and services.
Different
As I take in the highs and lows of Panama this week, through my inquiries, touring and reading, I realise that this central American nation has some things in common with the Bahamas whilst, in other instances, being starkly different.
Impressively, the infrastructure is notable and the tourism industry is blossoming by leaps and bounds.
And then, of course, there's the canal. Much like the Bahamas, Panama has little exports and relies heavily on imports and, according to Panamanians, the government is viewed through a jaundiced lens as the country has had a history of corrupt politicians in high places.
Fortunately for the Panamanians, the constitution bars any person from seeking to be re-elected to the presidency after serving a single term.
I have heard local politicians complain about how Bahamians have now booted out three governments after a single term, but here in Panama, it's the norm to change Presidents and most of his/her team after a single term.
Amazingly, the unemployment rate in Panama - a country of 3.6 million people - is 2.5 per cent whilst unemployment in the Bahamas, a country of nearly 400,000 citizens, is a whopping 15.7 per cent.
Although we have had some economic prosperity since July 10, 1973, we have struggled at nationhood.
Indeed, the IDB has been correct in its criticism of successive administrations for showing a "lack of planning, restricted human and technical resources, and a limited political will (which) are all contributory factors to the ad-hoc state of urban development that exists in the Bahamas".
To this day, urban planning continues to be dominated by the interests and concerns of major resort and investment projects, rather than the interests of the wider Bahamian society. We don't have a comprehensive, community-based national development plan – nothing to promote sustainable growth.
Beyond the overreaching, pie-in-the-sky political manifestos, which are convoluted at best, we have no outline that establishes timelines or levels of development.
How do we measure public sector reform? Why does there appear to be no plan to promote human and technical support and training and/or foster private sector partnership?
Over the years, the Bahamas, like many developing nations, has become overly reliant upon tourism - sun, sand, sea and an injection of foreign capital - as an alluring, even misguided, panacea to cure all of our economic ills. The downside is that this industry is fickle and subject to economic whims, weather and/or international happenings, thereby leaving the country with little to no economic safety net.
Indeed, in this hyper-partisan environment, instead of simply clinging to the ideologies of the major political parties, the Bahamian public must demand a forward-thinking national development plan that sets out the nation's economic and social priorities.
Ethos
There is a need for a completely new, social and political ethos, upon which we can effectively build an independent Bahamas, based upon national accountability.
In the march towards national development, better social amenities - housing, education, sanitation, health and so on - must take precedence.
In education, there must be a cessation of social promotion; a development of educational institutions with emphasis upon technical and vocational studies and the visual/performing arts; an organised school bus system for New Providence; greater emphasis on literacy and numeracy and a pilot programme such as an academic, "special" school for the nation's brightest young scholars (similar to the old Government High) and/or a pilot programme, possibly featuring two schools, that separates the genders.
The development of our human capital will not only deepen the knowledge and skill sets of workers, but also widen their employment opportunities.
The educational crisis must be addressed, improving upon an average that has vacillated between a D-minus and D-plus since the inception of the national exams, while developing communication and critical thinking skills and engaging young males who are falling behind academically.
I think we should move away from the very faulty practice of standardised testing.
Secondly, in promoting economic diversification and moving towards first-world developmental status, the government and all economic stakeholders throughout the archipelago should set aside industrial development zones that cater to blossoming economic ventures such as fisheries processing and marine farms, light manufacturing information technology (IT), eco-estate projects, research and development, and so on. Family Island development must become a priority.
Recently, I visited South Andros and was bewildered to see how such a vast piece of land was undeveloped and languished in a near pre-historic time warp. We are not properly utilising our natural resources.
We have already implemented a Value Added Tax.
Now the only question that remains is the administration and oversight relative to the collection of that tax.
As it relates to tourism, governmental concessions and indigenous products - eg boutique hotels and eco-tourist lodges/hotels - would give local entrepreneurs greater ownership of the economy.
Moving forward, the immigration laws must be strictly enforced but we must do so humanely. Further, we must move to regulate those born of Haitian parentage (and other nationalities) whose applications for citizenship have been collecting dust at the Department of Immigration for years. If that approach to immigration continues, we will see a society develop within a society and, at some point, resentment from both sides towards the other could lead to violence and civil unrest.
Biodiversity
Relative to the environment, the preservation of the nation's biodiversity, development of alternative energy, regulation of carbon and other emissions and the institution of a national recycling programme, must be viewed as being of national importance.
Indeed, in setting the direction for the nation and its continued development, we must extend our transport network – constructing overpasses on New Providence, promoting greater inter-island travel using fast ferries, privatising Bahamasair and instituting a serious and organised bus system. There is also a need for an efficient transport network to ensure the timely shipping of agricultural products and raw materials.
Of vital importance is the need for the construction of more schools, hospitals, geriatric homes, mental health facilities and the placement of greater importance on family planning clinics.
Indeed, with all the bureaucratic deadweight attached to basic services, the Bahamas has become infamous for unreasonably lengthy processing, the mishandling and loss of important documents and a third-rate service environment.
By now, we should all be sick of all the childish political propaganda.
We should all be sick of the lame attempts of one-upmanship!
According to Andrew Reed, in his book "The Developing World", since its independence in 1947, India has set about transforming its colonial economy into one that is modern and industrial.
Development
Furthermore, Reed writes that: "Chinese development since 1949 falls into three periods: each period reflects new ways of thinking about economic development, and together they show the flexibility of Chinese planning. Slogans were used to popularise the main ideas.
1) The first five-year plan- "learn from the Soviet Union".
2) The great leap forward - "overtake Britain in 15 years".
3) Recovery and readjustment - "walking on two legs."
Of course, each of the aforesaid plans had focal points that was/is central to Chinese development.
According to Reed: "A thousand ants gnawing on a bone is (purported as) one way that the Chinese described their own attack on their backward, undeveloped country."
Today, China is a rising superpower. We can learn much from these countries and follow suit.
We have much to do as we strive to become a developed nation.
A national plan would prevent over zealous politicians, anxious to outdo a predecessor, from deviating and/or seeking to render null and void any undertaking – consistent with the plan – of a predecessor.
Comments and responses to ajbahama@hotmail.com