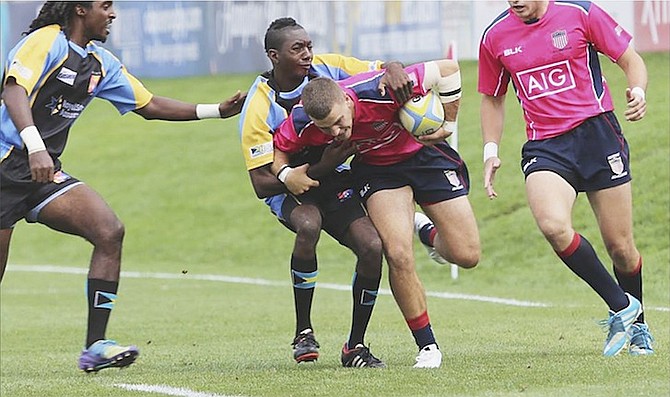 It was a winless outing for the Bahamas at the 2015 Serevi RugbyTown USA event in Glendale, Colorado.
The Bahamas finished 0-6 at the tournament, hosted at Infinity Park. They opened with a 38-0 loss to the All-Americans, followed by a 43-0 loss over the eventual champions, Serevi Selects and closed out pool play with a 40-5 loss to Negro y Azul.
In the Bowl quarter-final, they suffered a 21-0 loss to Navy and in the Shield semi-final, lost 35-7 to Bermuda.
In August 2014, Team Bahamas finished 0-4 in their inaugural appearance at the 2014 Serevi RugbyTown Sevens tournament.