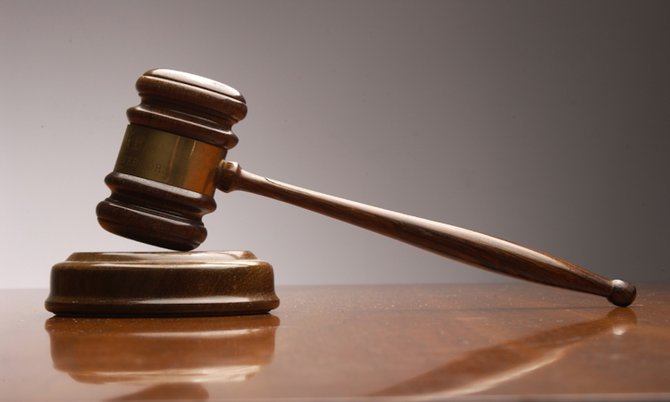 By LAMECH JOHNSON
Tribune Staff Reporter
ljohnson@tribunemedia.net
A MAN will serve 30 years in a correctional facility for the throat-slashing murder of a Spanish teacher.
Sherman Rodriguez, 37, appeared before Justice Roy Jones yesterday facing what could have been 60 years in prison for the murder of Dale Hepburn on November 2, 2004.
Justice Jones found that 35 years in prison was sufficient punishment for the crime when taking into account the circumstances of the case and the fact that Rodriguez admitted responsibility from the beginning.
The 35-year term was reduced by five years because of the time the prisoner had already spent on remand.
Ms Hepburn, a Spanish teacher at S C McPherson High School, was found dead in her home off Carmichael Road on the morning in question.
Rodriguez called the police control room at 8 o'clock that morning and said he had killed a woman during an attempted robbery between midnight and 1am on November 1 and 2, 2004.
Officers arrested him at a restaurant in the Cable Beach area.
Rodriguez, while in custody, said that he had gone to Ms Hepburn's home on Antigua Street to get money to buy cocaine and alcohol. The accused, who lived across the street, reportedly got into the home by asking Ms Hepburn to use her phone. Rodriguez, who was high on drugs, surprised Ms Hepburn with an eight-inch knife, and she sustained severe injuries, including a severed windpipe, during the struggle that followed.
When he appeared before Supreme Court Justice Vera Watkins for the opening of his trial, Rodriguez entered into a plea bargain agreement to avoid the death penalty, which, before March 2006, was mandatory upon a murder conviction.
However, prosecutors did not go along with the original deal of 20 years imprisonment and Rodriguez found himself sentenced to 60 years instead.
His lawyer, Jerone Roberts, successfully challenged the conviction and sentence to the appellate court on the basis that the Crown, in statute law, had breached the terms of the plea agreement.
The appellate court handed down the decision in June 2012 and Rodriguez was granted bail in the Supreme Court while awaiting retrial, in June of this year.
Rodriguez was represented by Christina Galanos while Kevin Farrington represented the Crown.