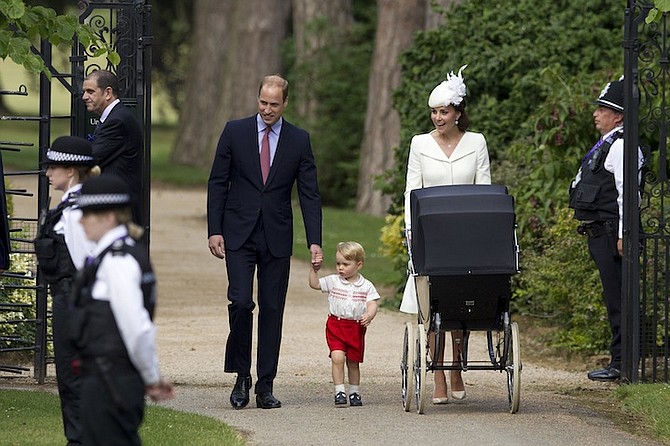 THE DUKE and Duchess of Cambridge are reported to be planning a major royal tour of the Caribbean with their two young children next year.
According to leading British newspaper, the Daily Mail, the Cambridges are expected to visit an assortment of the 16 Commonwealth countries where the Queen is Head of State. The Bahamas, the Cayman Islands and the British Virgin Islands are said to be high on the list.
By the time of the trip – in February or March – Princess Charlotte will be nine months old while Prince George will be two and three quarters. He accompanied William and Kate on their tour of Australia last year.
A royal insider was reported as saying: "Nothing is certain yet but these things must be planned miles in advanced. It certainly won't be a holiday."
An aide to the Governor General, who as the Queen's representative in the Bahamas would be responsible for the arrangements, was reported as saying: "I am not able to confirm any information but I refer you back to Buckingham Palace for their schedule."
Speculation in the UK media about a tour of the Caribbean began when the Duchess re-arranged the traditional Middleton family start-of-the-year holiday to Mustique, bringing it forward to November to accommodate planning for the potential tour.
The Queen and members of the Royal Family have toured the Bahamas on several occasions - in the course of their Caribbean tours of February, 1966, and February, 1975, and during the Silver Jubilee tour of October, 1977. There was a further visit to Nassau for the Commonwealth Heads of Government Meeting in October, 1985.
The Queen last visited the Bahamas in March 1994. Most recently, Prince Harry visited in March, 2012, during his tour of the Caribbean for the Queen's Diamond Jubilee. The Independence Day celebrations in 1973 were attended by the Prince of Wales, acting as the Queen's special representative.