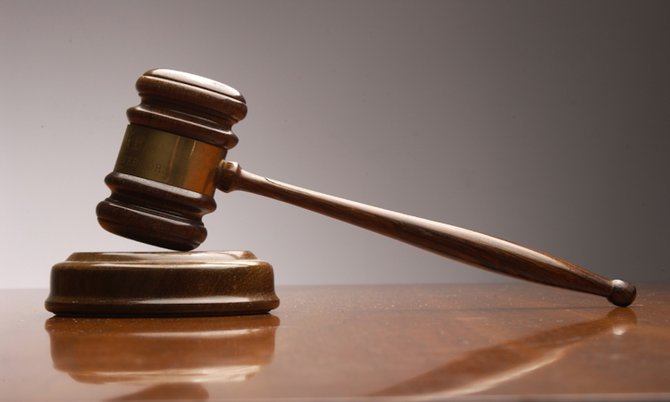 By LAMECH JOHNSON
Tribune Staff Reporter
ljohnson@tribunemedia.net
A NEW bail hearing will take place for a man accused of brandishing a firearm and making indirect death threats in a video that went viral on social media.
Xavient Taylor and his lawyer Murrio Ducille were expected to learn if Justice Watkins had approved an application for bail pending trial concerning contents of a video posted to Facebook on July 8.
However, no decision came on Tuesday as Justice Watkins recused herself from hearing the application.
As a result, the application has been returned to the Supreme Court registry for reassignment to another judge.
Taylor, of Key West Street, appeared before Deputy Chief Magistrate Andrew Forbes a month ago on a charge of possession of an imitation firearm with intent to put others in danger of his actions in the near two-minute long video.
The alleged firearm was classified as an "imitation" weapon until further investigations can confirm what kind of gun was used by the suspect.
The video showed a man brandishing what appeared to be a fully loaded gun with an extended magazine and making unspecified death threats, while also boasting of his shooting prowess.
In last Tuesday's bail hearing before Justice Watkins, Mr Ducille argued that his client was being charged with a crime based on a video in which Taylor was not visible and had been deprived of his liberty since his arraignment in the Magistrate's Court.
Crown prosecutor Ambrose Armbrister objected to bail on the basis that the alleged crime was committed while the accused was already on bail for a pending murder case before the Supreme Court.
Mr Ducille countered that the murder case dated back to 2009 when his client was initially discharged at a preliminary inquiry, but the Crown brought the matter back through the presentation of a voluntary bill of indictment.
The lawyer said Taylor had been on bail for nearly five years up to the time of the alleged incident in question concerning the video.