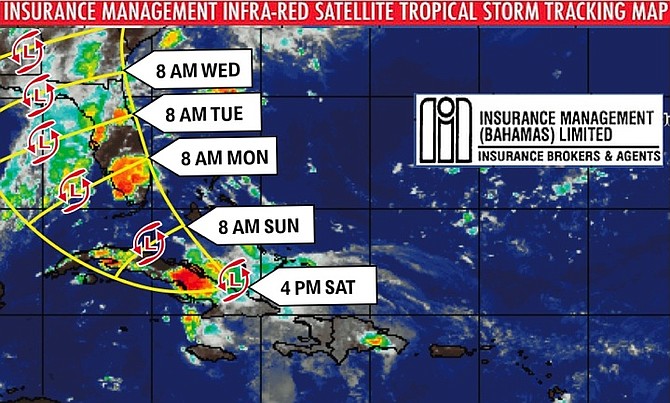 SATURDAY 4PM UPDATE: A new tracking map for Erika, now a trough of low pressure, was released by Accuweather.
SATURDAY 10AM UPDATE: The Bahamas Department of Meteorology has issued an "All Clear" for the Bahamas, as Tropical Storm Erika degenerated and tracked further west and away on Saturday.
All tropical storm watches and warnings have been discontinued for the Bahamas and the Turks and Caicos Islands.
The Meteorology Department issued its last bulletin on Erika at 10am on Saturday noting the storm has dissipated into a trough of low pressure. "The all clear is now in effect. All clear means that tropical storm watches and warnings have been discontinued for The Bahamas and the Turks and Caicos Islands," the Met Department said.
At 9.30am the centre of the remnant of Erika was about 55 miles east-north-east of Holguin, Cuba, 210 miles west of Grand Turk, 115 miles west of Great Inagua, 125 miles south of Deadman's Cay, Long Island, and 260 miles south-south-east of New Providence.
The remnant of Erika is moving toward the west-north-west at 22mph and this general motion is expected to continue for the next 24 hours or so.

Heavy showers and thundershowers are expected to produce rainfall of one to three inches across the Turks and Caicos Islands as well as the Central and Southeast Bahamas during Sunday. These rains could cause moderate to severe flooding throughout these islands, particularly low-lying areas.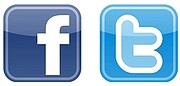 Tell us your storm experiences in pictures and words, before, during and after Erika this weekend
Email to newsroom@tribunemedia.net - Tweet to @tribune242.com - Post on our Facebook page, tribune242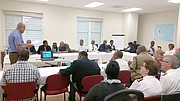 By AVA TURNQUEST
Tribune Chief Reporter
aturnquest@tribunemedia.net
RESIDENTS are advised to remain on alert despite indications on Friday that Tropical Storm Erika is weakening and may not make direct landfall in the Bahamas.
Erika's northerly trajectory has shifted west to a course to skirt the coastal area of Cuba; however, meteorologist Michael Stubbs explained that there will still be an impact to most of the southeast and central Bahamas due to the size and proximity of the storm.
Erika was moving towards the Dominican Republic on Friday afternoon. The storm is expected to weaken as it moves through the island's mountainous terrain and away from the sea, where it draws its strength.
Mr Stubbs cautioned that, even if the storm was broken up, there was still a strong chance that it could reorganise and strengthen its intensity once it enters the warm waters of the Caribbean Sea and Gulf of Mexico.
A tropical storm warning remains in effect for the southeast Bahamas, and northwest islands are under storm watch.
Based on projections, Mr Stubbs said that Nassau was expected to see increases in rainfall early Saturday evening.
Last night, the US National Hurricane Centre said that Erika is predicted to weaken into a tropical depression, with meteorologists expecting the storm to be downgraded to a depression on Saturday.
There is even a possibility that the storm could dissipate to a trough of low pressure during or after its passage over Hispaniola. Officials said there was "a significant chance" that no watches or warnings for Florida will be required over the weekend.
While Erika began to lose steam, the storm left behind a trail of destruction that included at least a dozen people killed on the small eastern Caribbean island of Dominica, authorities said. It set off floods and mudslides that are blamed for the deaths and at least two dozen people remained missing. The government warned the death toll could rise.
The centre of Erika was located about 95 miles west-south-west of Santo Domingo, Dominican Republic, and was moving west at about 21mph with maximum sustained winds near 50mph.
Bahamasair will suspend flights from Sunday until Tuesday until further notice due to Erika's projected arrival. The national flag carrier has announced that its weekend schedule will be adjusted until safe operating conditions have resumed.
On Saturday, Bahamasair will operate all morning flights with the exception of Acklins, Crooked Island, San Salvador, Long Island and Havana. The afternoon schedule will be cancelled.
The airline advised that an update will be issued on Saturday as new information about the storm becomes available. Updates will also be broadcast by radio.
The Bahamas Electricity Corporation has established a Facebook page to provide updates about the storm's impact on systems throughout the country, saying they were watching "cautiously".
"While the latest public advisory shows a shift further west, a weakening and even a possible dissipation, BEC will remain vigilant and will continue preparing for the storm. Even without direct impact from the storm we expect the system to bring with it heavy rain and wind gusts that could impact BEC's operations."
BEC said it would provide information on outages, status of the restoration efforts in New Providence and the Family Islands omn its Facebook page.BEC's emergency numbers are 323-5561 or 302-1800 in New Providence.  Family Island customers may contact their local BEC office.
The National Emergency Management Agency (NEMA) has been "partially activated" at the National Emergency Operations Centre (NEOC) to continue to closely monitor the movements of Erika and its potential threat to the Islands.
On Thursday evening, Capt Stephen Russell, the Director of NEMA, began to mobilise administrative staff and members of the 13 Emergency Support Function (ESF) groups, who would report to the NEOC, the hub of the monitoring systems and operations. A core team from NEMA administrative staff will be stationed at the NEOC to monitor the system and ensure that proper procedures are followed and to stay in constant contact with the Bahamas Department of Meteorology for further instructions.
Classes at the College of the Bahamas' New Providence campuses will close at 6pm Friday, and will remain closed on Monday until further notice. All activities previously scheduled have been suspended through Monday.
The northern campus in East Grand Bahama will close at noon on Saturday, and remain closed on Monday and Tuesday until further notice.
If a hurricane watch or warning is issued, the National Insurance Board will allow early prescription refills to members with less than a two-week supply of medication.
According to an advisory by the National Prescription Drug Plan, members are asked to present their ACE Prescription Card to any participating pharmacy to obtain a refill.
For more information, contact the National Prescription Drug Plan at 356-2032 or toll-free at (242) 300-0001 and after hours at 502-1504.