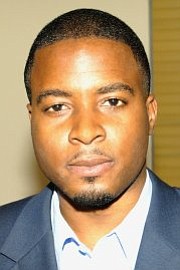 By ADRIAN GIBSON
ajbahama@hotmail.com
Of late, Minister of State for Legal Affairs Damien Gomez is appearing more and more a political blowhard, a political percussionist whose utterances are ambiguous, lack effect and, based on recent political history, bear no real follow-up. Politically, Mr Gomez is being compared to the fabled boy who cried wolf.
This week, Mr Gomez revealed that the government has made no progress towards enacting campaign finance laws three years after Prime Minister Perry Christie said he was committed to addressing the problem. Mr Gomez claimed that a draft of the proposed legislation has been languishing since 2007. He said that while he does not know if campaign finance laws will be enacted this term, he is in the meantime trying to create bipartisan support for a public registry system that would require parliamentarians to reveal their donors.
Mr Gomez even conceded that, because of the status quo, Bahamians cannot guarantee that corruption does not occur in government and he went on to admit that even among members of Cabinet there is ignorance about where the governing Progressive Liberal Party (PLP) gets its money.
I think this was yet another attempt on the part of Mr Gomez to grab a rare headline. It appears that Mr Gomez wants to be seen as the conscience of the PLP when his acquiescence over the last three and a half years has been inconsistent with that role. Are we to now believe that he is a reformed idealist?
On August 23, the Central and South Eleuthera MP revealed he would file the petitions that same week to have two opposition seats vacated. Mr Gomez promised to file petitions in Election Court to oust opposition MPs Dr Hubert Minnis and Loretta Butler-Turner from the House of Assembly over allegations of constitutional violation.
He later said he would fulfil his threat by September 4 because he had been side-tracked helping his constituency prepare for the expected wrath of Tropical Storm Erika.
He said this proposed legal battle, which was a personal decision and was being carried out by his attorneys, had nothing to do with the Christie administration or the Ministry of Legal Affairs.
Mr Gomez's accusations against Dr Minnis stem from resurfaced allegations that the former Minister of Health had a contract with the Public Hospitals Authority (PHA) while he was in Cabinet. The issue is centred upon a Stat Care contract signed between a company in which Dr Minnis has interests and the PHA in 2005, before Dr Minnis entered politics. The arrangement was continued while Dr Minnis served as Health Minister from 2007 to 2012 and continues on a month-to-month basis.
The alleged conflict with Mrs Butler-Turner reportedly centres on a government department renting space from the Milo B Butler and Sons building, a business operated by members of her family. Mrs Butler-Turner has said she was not in any way involved with this. One could easily think that she was politically targeted because, if Dr Minnis was displaced, she would be a strong contender to become leader. Collateral damage! Sad.
Of course, Mr Gomez soon directed the press to speak with Wayne Munroe QC, to whom he passed the Election Court brief. Nothing has been said about it since then.
Was Mr Gomez politically neutered and made to backtrack on his earlier statement? Or were his utterances merely representative of a charade of smoke and mirrors in hopes of fooling the Bahamian public? What were Mr Gomez's motives?
Indeed, former Pindling-era Cabinet minister Loftus Roker – who I had the pleasure of meeting and chatting with recently – was correct in questioning Mr Gomez's motivation.
If he is offended by what he has seen, then why is it that having pretended to resign three or four times already, Mr Gomez never saw his resignation through? That having raised issues before where he has not gone ahead, why is he yet bleating in the wind? Frankly, it is all about posturing.
I have no comfort or confidence that Mr Gomez will do anything relative to campaign finance reform. In my opinion, the whole campaign finance reform angle is mere showboating. I have a few questions for Mr Gomez:
Who were the major donors financing his campaign in South and Central Eleuthera during the 2012 general election?
Are any of his political financiers actively wanted by the US government or have matters before the court that involve their extradition?
Have the extradition papers of anyone connected to any associated political campaign, whether for the PLP or for Mr Gomez, been misplaced?
One could appreciate if any politician is sincerely attempting to stamp out corruption and expose persons who have conflicts of interest. I have no doubt that on both sides of the political divide, there are politicians with undisclosed conflicts of interest. That is simply unacceptable.
I wonder if anyone sitting in the current Cabinet owns or has any interest in garbage trucks? Who in the Cabinet has loans at the Bank of the Bahamas (BOB) that are non-performing, whether in their name or in the name of companies that can be tied to them and only to them? Does any Cabinet minister own a majority interest in a local airline that primarily conducts Family Island trips on behalf of Bahamasair - especially to Eleuthera? And, why has that not been disclosed? How many Parliamentarians currently have loans with the BOB of $500,000 or more and, if so, are they current?
If Damien Gomez is to be taken seriously, his inquiries and utterances ought to be seen as fair and non-partisan and, most importantly, he must act on them. If not, his words should be seen as in just the way we have come to view them – as political claptrap and a partisan witch hunt.
Certainly, Mr Gomez would be aware that the Bahamas is a signatory to both the Inter-American Convention Against Corruption and the United Nations Convention Against Corruption and as such, we are obliged to create effective and independent instruments to prevent corruption, criminalise certain forms of corruption and co-operate with other countries in international bribery and illicit enrichment investigations.
Where is the much promised Freedom of Information Act?
Talk is cheap, sir! We're tired of empty rhetoric and hot air.
ajbahama@hotmail.com