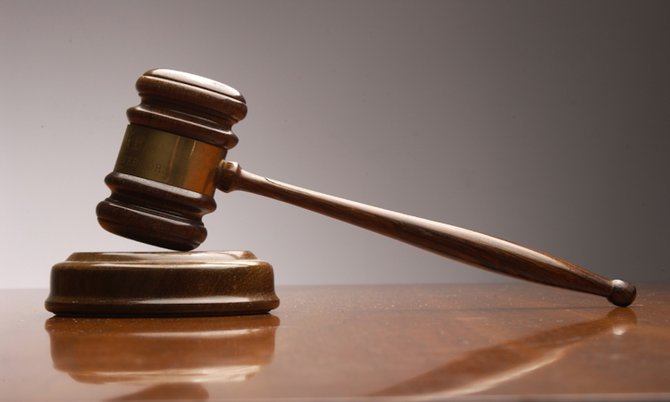 By NICO SCAVELLA
Tribune Staff Reporter
nscavella@tribunemedia.net
ATTORNEYS for a Haitian man recently acquitted of an illegal entry charge are now seeking $300,000 in damages from the government, police and prison authorities for the alleged unlawful detention of their client despite his acquittal.
In a writ filed in the Supreme Court on Wednesday, law firm Callenders & Co accused the attorney general, commissioner of police, and the commissioner of the Bahamas Department of Correctional Services (BDCS) of being liable for the "false imprisonment and inhumane and degrading treatment" of Jean-Mary Justilien despite a magistrate ordering his release on Tuesday.
Justilien's legal representatives, which include Fred Smith, QC, Adrian Gibson and Alexander Morley, claim that despite the ruling by Magistrate Andrew Forbes, Justilien was subsequently "led away with chains on his feet and his hands cuffed behind his back under police escort" from the Nassau Street complex to an unknown location on Tuesday.
On that day, Magistrate Forbes had found that there was no evidence to show that Justilien had entered the country illegally in June as previously alleged, and ruled that Justilien's charge be dismissed and that he be discharged from custody.
However, despite the ruling, Justilien was required to remain in custody until certain requisite "administrative procedures" had been carried out. According to the writ, those "administrative procedures" included the signing of "papers" by the judge's staff, as well as Justilien being "processed and released through the police at the Magistrate's Court."
The writ noted that while that would have been taking place, Mr Gibson continued to make "enquiries" of the magistrate's staff to "produce whatever papers were necessary to 'process' and authorise" Justilien's release.
However, according to the writ, when the court closed at 4pm and Magistrate Forbes left for the day, Justilien still had not been released.
As such, the writ said Justilien is now claiming general, aggravated, exemplary and/or punitive damages from the government, police and prison authorities in the total sum of $300,000 for "acting in an unlawful manner and in outrageous disregard" of his constitutional rights.

Both parties are now scheduled to appear before Justice Cheryl Grant-Bethel on December 10 at 1pm to commence proceedings into the matter.
Senior Justice Stephen Isaacs, on Tuesday, had ordered that a writ of habeas corpus be filed on Justilien's behalf, which seeks to determine if the state's detention of a prisoner is valid and/or legal.
Justilien was shot during an immigration round up in Palmetto Point, Eleuthera, on June 9 and airlifted to the Princess Margaret Hospital for treatment. He was discharged from hospital on June 11.
Justilien was later taken into police custody on suspicion of assaulting a police officer and an immigration officer in the execution of their duties, according to police in an earlier statement.
Police later concluded that the alleged assault resulted in the accidental discharge of the police officer's service revolver "causing injuries to the face and shoulder of the suspect".
The medical report revealed the bullet entered at the back of Justilien's neck and exited his left cheek.
In September, Justilien filed a writ against the government seeking $500,000 in damages for the shooting and breaches to his constitutional rights.