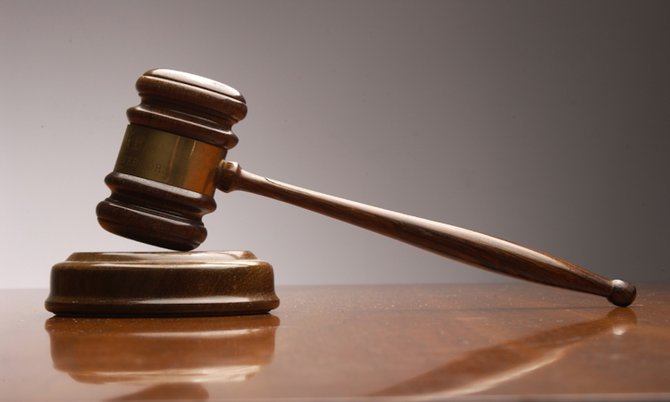 By NICO SCAVELLA
Tribune Staff Reporter
nscavella@tribunemedia.net
ATTORNEYS representing several individuals accused of killing a prominent businessman in Gambier Village yesterday claimed that a lead investigator might have erred in his decision to charge their clients for the crime.
Terrell Butler and Ian Cargill, two of four lawyers representing those accused of being involved in the October 24, 2013 killing of Kurt McCartney, submitted that Inspector Will Hart, the investigating officer, may have incorrectly charged Thorne Edwards, Okell Farrington, Sumya Ingraham and Lyndera Curry with Kurt McCartney's murder.
Attorneys for the accused also contended that the Crown's anonymous witness "AB" might have been responsible for killing McCartney. This, the lawyers submitted, is due to the witness' intimate and allegedly inconsistent accounts of what took place on the day in question and various circumstances connected to the murder.

It is alleged that Edwards shot McCartney in the face after he became involved in an argument between Curry and McCartney. McCartney was crushed when Farrington, Ingraham and Curry allegedly rolled over his body as they fled the scene in his Hummer.
The witness "AB" has identified Edwards and Farrington in court as two of the individuals he saw in Gambier on October 24, 2013. The anonymous witness, who has admitted that he had a criminal history, maintained that he saw Edwards shoot McCartney while Farrington and two females got into the nearby Hummer and subsequently rolled over the victim while heading towards West Bay Street.
A fifth person, Terry Delancy, the owner of Virgo Car Rental, was charged with being an accessory after the fact and is on $15,000 bail.
During yesterday's proceedings before Senior Justice Stephen Isaacs, Mr Cargill questioned the validity of "AB's" claims, submitting that the witness may likely be responsible for killing McCartney due to his ability to provide intimate details of the crime.
However, Inspector Hart responded to Mr Cargill's submissions by stating that during discussions with "AB" while at the Central Detective Unit in 2013, the witness was able to convince him that he was not the killer. Inspector Hart also said that the anonymous witness was able to provide him with intimate details of the event.

Regarding the alleged lack of forensic evidence to further support the Crown's case against the accused, Sonia Timothy, representing Curry, asked Insp Hart if he had requested that he be provided with such information.
Insp Hart subsequently admitted that he had done so, but said that to date he had not received any results.
Ingraham, Curry, Edwards and Farrington are respectively represented by Romona Farquharson-Seymour, Ms Timothy, Ms Butler and Philip Hilton.
Delancy is represented by Mr Cargill. Roger Thompson and Sophia Pinder-Moss are the Crown prosecutors.
The trial continues today before Senior Justice Isaacs.