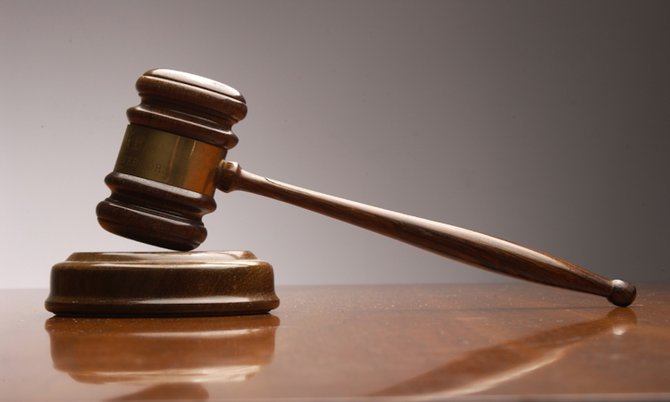 By RASHAD ROLLE
Tribune Staff Reporter
rrolle@tribunemedia.net
THE Court of Appeal has denied the application of 11 men seeking bail and leave to appeal to the Privy Council to contest a Magistrates Court's decision to have them extradited to the United States on drug trafficking charges.
Federal prosecutors requested the extradition of Melvin Maycock Sr, Wilfred Ferguson, Carl Culmer, Lynden Deal, Brenden Deal, Torry Lockhart, Shanto Curry, Sheldon Moore, Gordon Newbold, Trevor Roberts and Devroy Moss in 2004.
The Court had, on November 18, 2015, upheld a Magistrate Court's decision to refuse the applicants' applications for habeas corpus. The applicants subsequently applied for leave to appeal that decision to the Privy Council, as well as a stay of execution of the decision and bail pending appeal.
"It is well known that more than a mere allegation that a fundamental right has been contravened is required to ground an appeal," the Court said in its judgement on Friday. "In light of this, there is no basis on which this court can grant leave to appeal as of right on these assertions.
"It is well established that the only issues available for appeal are those raised and/or determined by the court from which the appeal emanates. Consequently, an appeal as of right on these grounds is not available to them.
"We have carefully considered all of the grounds proposed and arguments made in each case and find that these issues are particular to the applicants, and have already been settled; therefore in our view, no questions of law of general public importance requiring determination by the Privy Council arise.
"As to the applications for a stay of execution of the Court's decision of 18 November 2015, and the applications for bail pending appeal to the Privy Council; the Court, having refused leave to appeal, is functus. As such the Court has no jurisdiction to determine the referenced applications. It is open to the applicants to seek special leave to appeal and any other relief they may desire from the Privy Council directly."