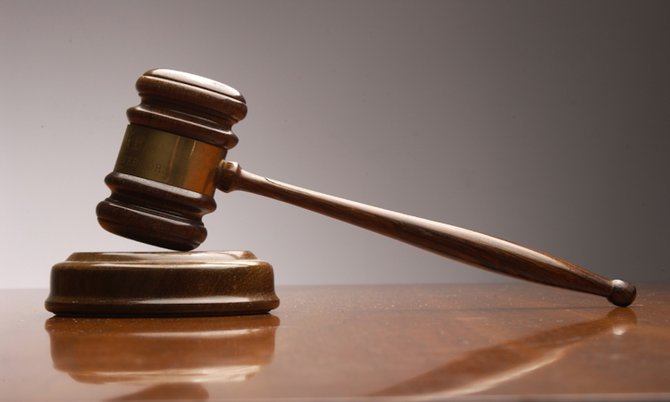 By RASHAD ROLLE
Tribune Staff Reporter
rrolle@tribunemedia.net
LAWYERS for the four accused of killing businessman Kurt McCartney in Gambier Village last year asked jurors on Friday to acquit their clients, arguing that witnesses in the case were unreliable and inconsistent.
Thorne Edwards, Okell Farrington, Sumya Ingraham and Lyndera Curry are on trial for McCartney's murder and armed robbery at Gambier Village. They have denied the allegations.
After closing arguments on Friday, Supreme Court Justice Stephen Isaacs is expected to sum up the case next week, after which jurors will deliberate a verdict.
Romona Seymour Farquharson, who represented Ingraham, sought to convince jurors that not even the prosecutors were sure who killed Mr McCartney.
While cross examining Edwards and Farrington, prosecutor Roger Thompson suggested to the men that they were the killers.
"You can't have both," Mrs Farquharson told the jurors. "Is it that he isn't sure about his case? 'You did it; you did it.' This is important because you have to be sure. If you're not sure then there's doubt. "
She also told jurors that they should consider that Ingraham was a "woman with no previous convictions".
However, during his closing argument, Mr Thompson specified that the prosecution believe Edwards killed Mr McCartney, and that the others were in the jeep that rolled over him.
As for another witness, identified as 'AB', Mrs Farquharson emphasised that he spent more than 10 years in prison, suggesting he is not a trustworthy witness but instead one that may have a score to settle or a favour done.
She added that although fingerprints and DNA were taken from the scene of the crime and sent to laboratories to be analysed, no results came back.
"Put yourself in their shoes," she told jurors. "Would you be convinced, if they were your family, that this evidence is sufficient?"
For his part, Terrel Butler, who represented Edwards, said witness AB's account was inconsistent.
In a police statement, AB had said he didn't know the colour or type of weapon said to be used to commit the crime. However, during cross examination he said the weapon was black and a 9mm.
Although she said AB was wrong in his testimony about how Mr McCartney was shot, Mr Thompson argued that a pathologist's testimony suggests AB's identification of where Mr McCartney was shot was mostly accurate.
When he rose to give his closing arguments, Mr Thompson sought to dismiss concerns about AB's various convictions, comparing him to the thief on the cross who said he believed Jesus was the Son of God and was subsequently saved.
"AB is just like the criminal who hung on the cross," Mr Thompson said, adding that despite his convictions, he had never been charged with murder and should be believed unless there was evidence to contradict him.