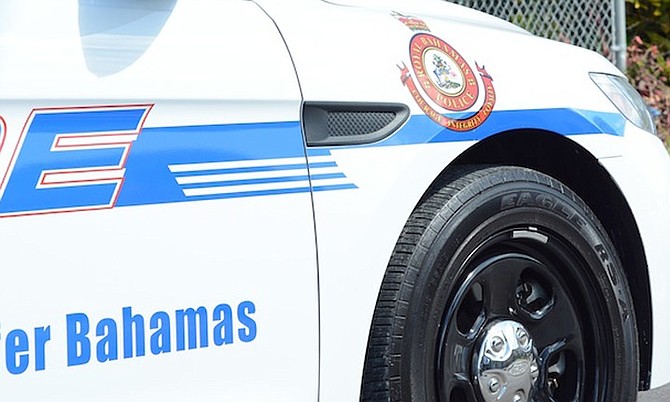 By SANCHESKA BROWN
Tribune Staff Reporter
sbrown@tribunemedia.net
A 21-year-old Freeport, Grand Bahama, man was arrested yesterday afternoon after he allegedly posted a video on Facebook showing him brandishing an illegal firearm and daring police to arrest him.
According to police, the suspect was taken into custody for questioning after police were alerted to a video circulating on social media with him and a gun.
In the nearly two-minute video, the suspect is seen with the weapon in his hand, parading it in front of the camera while saying he is not afraid to get arrested.
"If you think you will catch me slipping, this isn't no play thing - look at the nozzle. We aren't playing. I'm looking to buy me a big body before Christmas. If this wasn't a bathroom, I would burst nine to 10 rounds off now. Tell the police to come look for me; I am not scared of them. They will never find nothing on me, they could beat me but you can't do me nothing so carry your (expletive)," the suspect said in the video.
In August, police arrested a 26-year-old man after several photos of him posing with handguns and suspected marijuana along with an infant surfaced online.
That same month, police arrested a 20-year-old woman for questioning over firearm possession after photos surfaced online of a female posing with a high-powered assault rifle.
At that time, Assistant Commissioner of Police Stephen Dean warned would-be criminals that the police are "always watching, even on social media".
"We just want to remind persons that police are on the alert for and constantly watching for anyone committing a crime, especially if you are bold enough to post it on social media," he said.
"We will be keeping a watchful eye for any offence we see being committed on the Internet. It will be actively investigated and the perpetrators will be brought to justice."