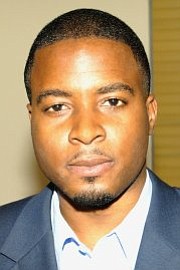 By ADRIAN GIBSON
ajbahama@hotmail.com
AS WE enter 2016, there are a number of pressing national issues that must be quickly addressed and sorted. Today's column will highlight a few of them and should serve as a dose of reality for the New Year particularly on issues that our government has tried so desperately to dissuade the public not to believe statistics and/or their very own eyes and ears and instead to believe the mumbo-jumbo that the leaders of government and their minions espouse.
Clearly, and quite unfortunately, we seem to have a government that is trapped in a state of perpetual limbo, somewhere between hibernation and being awake enough to maintain the status quo. We have elected a cabal of managers of the status quo, who have proposed little to no new ideas and who, generally, lack the political will to effect real change. Prime Minister Perry Christie himself appears to have been living in a political vacuum, smugly rendering his idle vapourings throughout 2015 on any topic from VAT to crime fighting to the economy to National Health Insurance (NHI) to the Bahamas Agriculture and Marine Science Institute (BAMSI) and so on. Hopefully, next year — the last year in this governing cycle before a general election — is the year that this government wakes up and governs with a sense of purpose and respect for the persons whom they claim to represent. I trust that next year, the Prime Minister and many of his ministers actually make statements that more often than not come to fruition and at least are believable.
As we enter 2016, we clearly need an Official Opposition that doesn't merely oppose merely for the sake of opposing. We need Her Majesty's Loyal Opposition to be a group that advance private members bills on the floor of the House of Assembly, a grouping that offers alternative and reasoned positions to that of the governing party. At present, the Opposition is weak and unimpressive. What's more, the Public Accounts Committee — headed by Free National Movement (FNM) MPs — is a toothless bulldog that serves little to no purpose. When the Progressive Liberal Party (PLP) was in Opposition, Dr Bernard Nottage and others used the PAC with great effect, embarrassing the then FNM government on the road works, BTC sale, etc, and gaining a lot of traction for their party's election campaign. We don't see that with this current incarnation of the FNM-led PAC.
There are many matters that ought to be addressed in 2016. I have highlighted a few below.
BAHA MAR
The Baha Mar dream was totally derailed this year. The saga began with a bankruptcy application in a foreign court and a flurry of court actions here in the Bahamas, England and Delaware. Today, Baha Mar is in receivership and the developer, Sarkis Izmirlian, has essentially been bounced, losing control of the $3.5 billion Baha Mar project. The resort is now in receivership, the directors have all resigned, its former president has resigned and 2,000 Bahamians were left unemployed.
Keeping a barge moving, no matter how slowly it's moving, is easier than getting it going once it has stopped. Baha Mar can be likened to a barge. However, having allowed and/or caused it to stop, it will now take a monumental effort to get Baha Mar going again.
The staff has been dismissed, the contractor is idle and the developer has been booted out.
Clearly, the China Export-Import Bank (CEIB) may have a different interest in Baha Mar than the government of the Bahamas. There is no pressing reason for them to want to get Baha Mar up and running. Frankly, they didn't spend $2.5 billion. Baha Mar may be valued at $2.5 billion on paper but, in reality, it cost about $1 billion. The CEIB charged out for the contractors and the cost of labour materials and so on. However, the truth is that much of the cost came from Chinese labour and suppliers, many of whom are owned by the Chinese government. The Chinese government owns both the bank and the China State Construction Engineering Corp. Ltd. (CSCEC). It's like taking money from the right pocket and putting it in the left pocket!
The money that came from Chinese went back to China. What's more, a state owned company was paying Chinese citizens.
Given the aforesaid, the Chinese can sit on Baha Mar for months. They are not pressed to jump on the first offer. Though the Prime Minister may wish to get out of a national predicament that also affects his electoral chances, even he could wait.
It will take an enormous amount of diplomacy, creativity and bargaining to get this project up and running within the next 12 months. It will also take significant financial concessions from those with an interest in getting Baha Mar up and running quickly. In the net result, I fear that the workers and the Bahamian people could likely become the biggest losers.
Our government has, so far, been blinded by bad advice, spite and conflicts of interest. Whilst I hope the government and all stakeholders get on with resolving what has become a subject of national mortification, I do not think that Baha Mar will play a significant role in the economy of the Bahamas in 2016.
Prime Minister Christie asserts that they have a commitment to finish the convention centre at Baha Mar to ensure that the Inter-American Development Bank (IDB) conference that will be held here in March........we shall see.
Carnival
I'm going to read the tea leaves and forecast that carnival 2016 is already a stillborn. Here we are, one day before the beginning of January 2016, and there is no headliner and the Commission has not begun the planning process.
In a story published in The Nassau Guardian on December 23, 2015, Paul Major — chairman of the Bahamas National Festival Commission — admitted that he had yet to begin planning for the 2016 carnival. He said that they had yet to have their first meeting and stated that they had not received their charge "from the principal". So, if this continues (and it may yet be too late), it appears that we can yet again expect an abuse of the public purse where a poorly planned event will result in overspending and, most likely, little to no return.
How can Bahamians have faith in such a Commission?
I would suggest that the powers-that-be look into cancelling this coming carnival until they can get their act together and spend our meagre resources on education, patching potholes, sports development, youth programmes, improving our healthcare, etcetera.
If carnival 2015 was a disaster, carnival 2016 will be an ABSOLUTE disaster!
General Elections
We will be in the full swing of a general election campaign in 2016. In the latter part of 2016, Bahamians can expect to see politicians breaking down their doors, sitting on their couches or floors or porches or wherever they can find a seat and pretending to once again be that down-to-earth chap who, in some instances, was last seen five years before.
The electorate has a mandate to ensure that we make this election cycle one where we focus on the issues that matter. If they want to take the emoluments that local politicians are known for doling out during the election period, they can do so. However, they must — at all times — vote their conscience. When will the PLP and the FNM announce their candidates? We are waiting. I have heard some names floated relative to potential FNM candidates. No doubt, some of those names could only have been floated to get a reaction. Surely, the real candidates are soon to be announced and some of those leaked names won't be among them, right?
I have heard talk that an election will be held in 2016. I don't see how an election could be called in 2016, unless the PLP is just psychotic to believe that they could win an election now. There is nothing about their record that any reasonable pundit could believe would cause them to win.
BAMSI
The mockery and downright travesty that is being made in Andros of what I thought would amount to a revival of local agriculture has left a bad taste in the mouths of many Bahamians and raised many questions about the credibility of the programme itself and the so-called "qualified" persons at the fore of the project.
The Bahamas Agriculture and Marine Science Institute (BAMSI) has seemingly been derailed by political partisanship, cronyism, tribalism and nepotism in the rewarding of construction contracts, dubious and exorbitantly costly imports of plants that could have been purchased locally and what appears to be a cluelessness as to the purpose of BAMSI, and how it will be accredited and have a form of educational quality assurance to undergird its degrees and certifications.
BAMSI kicked off with a credibility problem, with many questioning the integrity of the programme at the outset.
We have yet to get answers about the burning down of the male dorm at BAMSI, the subsequent revelation that the contractor did not have insurance and about how many other contracts were given without insurance?
With whom does BAMSI have contracts for fruits and vegetables grown there? Will they begin growing staple foods in 2016 or is the belief that food security means growing excessive amounts of bananas and paw-paw?
Will BAMSI become another Bahamas Agricultural Research, Training and Development Centre (BARTAD), which was funded by a $10m foreign grant, and resulted in livestock starving, equipment being left to rust and cows and sheep dying and roaming the roads of Andros?

There is much to be done at BAMSI. As it stands, it's causing many Bahamians to experience that uncanny feeling of déjà vu.
NHI
I am still reading all of the documentation on National Health Insurance (NHI). I support the concept of a NHI in principle; however, I think it has been poorly executed thus far.
Considering all the hiccups, it appears that PM Christie has surveyed the landscape, looked at the defence and the offence and realizes that he has but one play left to win the game, that is, to send a Hail Mary up and hope that one of his Cabinet Ministers is able to catch the football and take it into the end zone before being sacked. That is how he likely sees NHI.

Relative to what I have seen of NHI thus far, the field is littered with landmines, the offence is crippled and the defence is confused. No doubt, the PM feels that he might pull it off and as he looks down the field, he looks into the end zone with hopes that getting the NHI ball into the end zone wins him the general elections.
I will reserve my substantive position/comments on NHI until the New Year. But, on the face of it, this is ideological and political for the PM. He needs this one to set his legacy, to have this emblazoned on the tapestry of our political history. NHI appears to be an acknowledgement of the PM's damning failure to accomplish anything during his terms as PM and appears to be his attempt to try to thwart the late night game questions that we all have when we discuss who has been the worst PM in the modern Bahamas.
As it stands, NHI has been poorly organised. They have stated a desire to launch in January and yet no legislation has been moved in Parliament for NHI. Wow!
Relative to its organisation thus far, NHI is failing before it even lines up at the gate. It is to healthcare what BAMSI is to agriculture or what carnival has been to culture and tourism.
TOURISM
According to the Central Bank of the Bahamas, we have seen a 1.9 per cent reduction in visitor arrivals to the Bahamas during the first eight months of 2015. What's more, though we have seen a four per cent increase in the high value-added air segment, we have seen sea arrivals fall by 3.6 per cent.
The bank's report states that: "In terms of the major ports of entry, visitors to New Providence contracted by 9.1 per cent to 2.2 million, vis-à-vis a 2.3 per cent gain a year earlier. This outturn reflected a 13.1 per cent decline in the sea component, which countered a slight, 0.1 per cent rise in air arrivals."
I am happy to see the increase in visitors to Grand Bahama and the "expanded hotel airlift capacity" and "dominant sea component" to that island. Grand Bahama was long overdue for such good news. But, the overall development of tourism in the Bahamas has been, at best, tepid and certainly disappointing given the demands.
Our tourism product has not improved. We lack activities for guests and creativity.
Yes, we see that the average occupancy rate and daily room revenues have improved but there is much to be desired. There are little to no corresponding improvements relative to getting heads in beds.
We continue to see a maintenance of the status quo. Cuba can no longer be ignored. Many American airlines are planning direct flights into Cuba and so when I hear this proposal about a multi-destination deal with Cuba, I wonder about the logical capacity of the proponents of such a deal. How long will such a deal last? Why would someone want to stop here when they can go straight to Cuba? Why would anyone share tourists with The Bahamas? I cannot imagine the Cuban minister of tourism agreeing to such a thing when Cuba fully opens.
Why would the Cubans want to split their tourist dollars with The Bahamas? What sense does that make? Frankly, The Bahamas' tourism product has become old, stagnant and stale and The Bahamas is the same tourism destination it has been for forever! We always knew that Cuba would one day open and so why are we now being so reactionary! We see no integration and no comprehensive approach to development of this niche market. No doubt, the law of diminishing returns is taking effect.
The world is changing, we aren't. Cuba will present some complications for us. When we heard that Cuba was opening, we should have responded that the day that we have been preparing for over the last 15 years has finally come and then enunciate our plan. However, our plan was some foolish concept of multi-destination tourism! That was the best we could come up with.
Does anyone ever see Florida and Georgia saying to tourists that because they are close in proximity, they will attract people to both our destinations—that "they will come to me and then to you" as we have proposed. We really need to wake up and smell the coffee (more on this early in the New Year).
CRIME
Crime is out of control. A root cause approach to crime is really the only thing that will have a long lasting result to turn this around. We resist the root cause approach because we may find it unpalatable. But, it must be done. We have to make tough decisions and sell to the public even that which they might be unwilling to hear.
Our approach to sexual promiscuity and its results, child neglect, absentee fathers and issues of housing are all real issues we must address. We must create real opportunities by adjusting the economic models we use because otherwise we stand at the whim and fancy of foreign investors and have no control over our destiny, making Bahamians passive participants in our own lives.
When we start talking about police cars, CCTV and weapons and use them as a strategy and then add the court and judges into the mix, it becomes clear that we don't have an effective view of crime. Policing and jurisprudence will not stop crime, it will only impact it. We must address the fundamental issues that are creating the criminals.
When we have criminal behaviour in government, what does one expect?
There are so many other topics I can discuss going into 2016. These are but a few that rests at the fore of my mind. I will address the others in due course.
I wish all of my readers a blessed and prosperous new year.

ajbahama@hotmail.com
Happy New Year, Bahamas!
ajbahama@hotmail.com