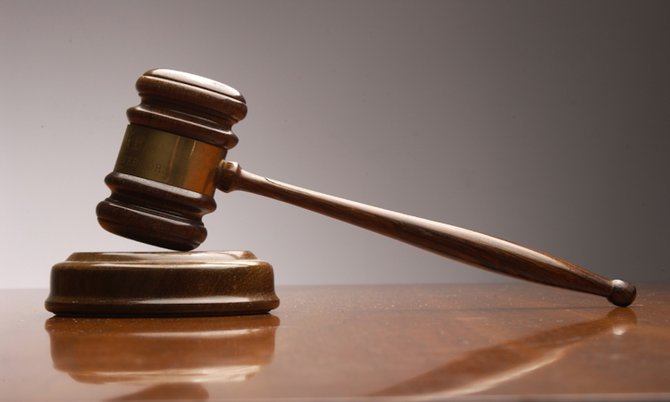 By KHRISNA VIRGIL
Tribune Staff Reporter
kvirgil@tribunemedia.net
TWO suspects were charged in court for allegedly stealing voter's cards from the Parliamentary Registration Department's voter's room, according to Bain and Grants Town MP Dr Bernard Nottage yesterday.
They were arraigned in Magistrate's Court on December 23, 2014, Dr Nottage told parliamentarians as he gave an update on the matter. The case was adjourned until February 16, 2015, he said.
Dr Nottage, the minister of national security, has ministerial responsibility for elections.
The stolen voter's cards were first brought to light by FNM Leader Dr Hubert Minnis two weeks ago in the House of Assembly. At the time, Dr Minnis said he was advised that possibly "thousands" of voter's cards and a government seal were stolen.
However, it was later confirmed by Parliamentary Commissioner Sherlyn Hall that only five cards had been stolen with a government seal.
Dr Nottage said two of five voter's cards had been found in the suspects' homes, following an evidentiary search by police. However, the remaining cards and the parliamentary seal have not been recovered. Dr Nottage said investigations are continuing.
He said: "A staff member of the Parliamentary Registration Department who was posted in the voter's registration room and is responsible for facilitating the registration of voters, according to the parliamentary commissioner, reported that the official seal for Parliamentary Registration could not be located.
"Upon a check of the video footage of security surveillance cameras that are installed in the Parliamentary Registration Department it was noted that five individuals visited the Voter Registration Room during the morning of Thursday, December 18.
"The footage of the five persons suggested that the individuals, and/or concerned together, that they were responsible for moving a small stack of blank voter's cards totalling no more than five, Mr Speaker. Not 5,000... five."
Dr Nottage assured the public that the integrity of the Parliamentary Registration Department and the voting process remained intact. He said steps had been taken to ramp up security at the government office.
"The member (Dr Minnis) also asked about the sequence (of the cards) so that these cards do not show up at a later date.
"I will reiterate to this honourable House that the cards were blank (and) unnumbered (and) are used to issue replacement voter's cards.
"Falsified cards cannot be used in an election as the name would not be listed on the register. While this is an unfortunate event, the public can be assured that the integrity of the Parliamentary Registration (Department) and voting process is intact," Dr Nottage said.