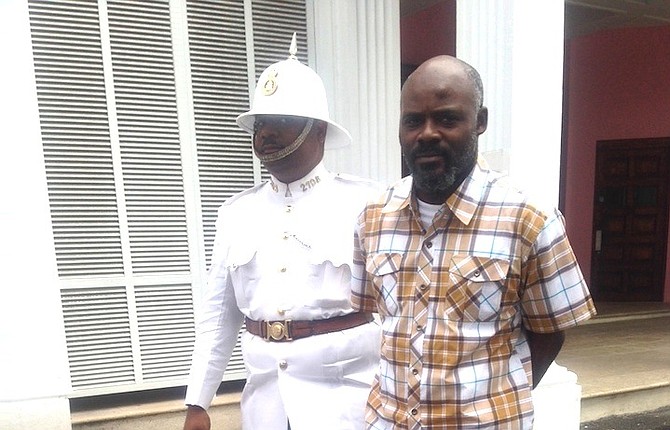 By LAMECH JOHNSON
Tribune Staff Reporter
ljohnson@tribunemedia.net
A LAWYER asked a judge yesterday to consider imposing a three-year probation on his client who was convicted of unlawful sexual intercourse with an underage girl.
Stanley Rolle argued before Justice Vera Watkins that she could exercise that discretion when taking into consideration the entire case of 41-year-old Dwight Bethel, who a jury believed had sexually assaulted the girl known to him between 2008 and 2013.
Mr Rolle submitted that probation would not negatively impact the now 19-year-old girl who, he said, has shown to be strong and had not appeared to be adversely affected by what had transpired.
He asked the court to bear in mind Bethel's previous good character up until the conviction and the account of probation officer Kermit Harris-Smith, who gave every indication that his client was redeemable.
Mr Rolle said if the court would not impose a three-year probation with conditions attached, then a punishment of no more than seven years would be sufficient given this was his first sexual offence.
At trial, Bethel denied the accusations when interviewed in police custody and during his testimony. However, the jury believed the complainant's testimony that Bethel began molesting her in 2008 when she was 11.
Now a teenager, she said she never told her mother what was happening because she was afraid. The teen said she told Bethel she was carrying his child in June 2013 and he took her to a clinic four months later to terminate the pregnancy.
However, the operation was halted by her mother's calls inquiring as to her whereabouts. As a result, she had to pass the foetus at home and wrapped it up in a plastic bag as directed by Bethel before he came to collect it.
The alleged abuse was revealed and reported to police later that day, when the girl's mother took her to the Princess Margaret Hospital, where she was diagnosed and treated for an incomplete septic abortion.
Crown prosecutor Algernon Allen is expected to make submissions tomorrow in response to Mr Rolle's plea in mitigation. Bethel faces up to life imprisonment.