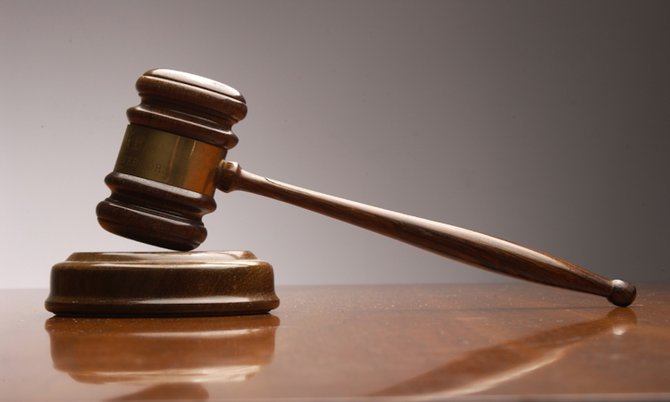 By LAMECH JOHNSON
Tribune Staff Reporter
ljohnson@tribunemedia.net
THE Court of Appeal yesterday affirmed the convictions and subsequent sentences a magistrate imposed on 13 then-employees of a raided FML web shop belonging to principal owner Craig Flowers.
Anwar McDonald, Nyoka Myer, Nikita Patton, Mikia Stubbs, Andrea Pratt, Germaine Williams Rahming, Chavon Stubbs, Timothy Huyler and customer Vernita Mackey were no shows at the Claughton House courtroom for the appeal they launched in late 2011 against convictions for being found on the premises of a lottery, permitting a premise to be used for a lottery and promoting a lottery.
Kingsley Munroe and Rhodista Rolle, who were the general manager and manager, respectively when police raided the Wulff Road establishment on April 28, 2009, were convicted of being found on the premises of a lottery, permitting a premises to be used for a lottery and promoting a lottery.
Munroe was fined $5,000 on each count and was told he would spend two years in prison if the fines were not paid.
Rolle, who admitted during her police interview that the business encouraged illegal gambling, was fined a total of $10,500 and liable to a two-year prison sentence if the fines were not paid.
The remaining 11 were fined $500 each and given six months in prison.
Justices Anita Allen, Abdulai Conteh and Jon Isaacs yesterday were not satisfied with lawyer Terrel Butler's explanation that she was unable to reach the appellants whom she said were no longer employed and in contact with her.
The court dismissed their appeal and affirmed the convictions and sentences imposed by trial Magistrate Derence Rolle-Davis.
Justice Allen emphasised to Ms Butler that a warrant of committal for the 13 clients would be issued if they failed to pay in seven days of yesterday's hearing.
Ms Butler explained that her clients had made payments and she could provide proof of the same.
Justice Allen said the order would stand until proof was provided to the court.
Mr Flowers, who was present for the explanation and subsequent ruling from the appellate court, is now scheduled to return to court on April 7 and 16.
At the first hearing, his counsel will make an application for leave to amend their grounds of appeal while the latter date is reserved for the substantive hearing.
Alfred Sears, QC, appeared for the FML principal yesterday.
Ambrose Armbrister was the Crown respondent.