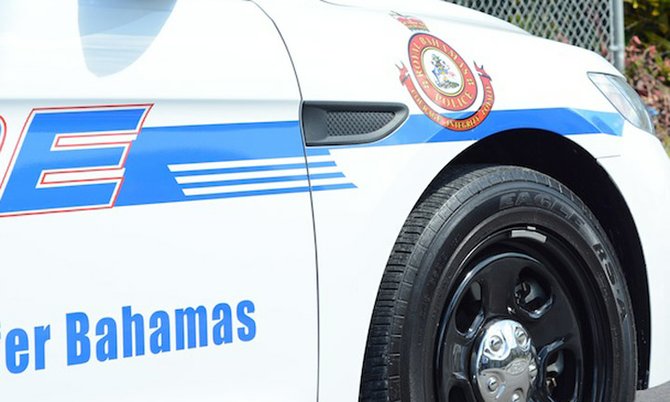 By RASHAD ROLLE
Tribune Staff Reporter
rrolle@tribunemedia.net
POLICE have launched an island-wide manhunt for suspects involved in two separate weekend shootings.
The latest incident took place shortly before 1am yesterday. According to police reports, a woman was at a bar on East Bay Street when an argument started among patrons, resulting in a white man firing a handgun. The woman was shot in her upper chest. She was rushed to hospital, where she remains in critical condition. The suspect left the scene in a gold or champagne coloured Mercedes Benz.
The owner of Hammerheads, Tedd McFerren, told The Tribune an argument had taken place between two people across the street from his bar. Mr McFerren said he witnessed the incident, adding that nothing had suggested something so terrible as a shooting was about to take place.
In response to various criminal incidents, Mr McFerren told The Tribune last year that he wanted to create a system where patrons would have to swipe a smart card through a machine before they could be allowed entry to the bar.
It was hoped that the system would eventually be used by other nightlife establishments to help businesses make better decisions about who to let in.
However, Mr McFerren said yesterday that his desire has not come to fruition and that the bar has instead implemented a simple "ID system".
"We still want to do the swipe system, but the technology is not easy to come by and it's very expensive," he said.
"Membership has been implemented though."
In the other incident, shortly after 9pm on Saturday, police responded to a report of a man being shot at New Hope Drive.
When officers arrived on the scene they found the man suffering a gunshot would in his left leg. The man, who was taken to hospital, is currently in stable condition.