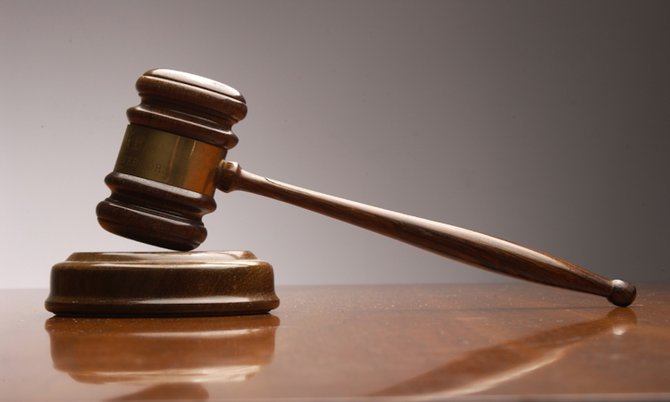 By LAMECH JOHNSON
Tribune Staff Reporter
ljohnson@tribunemedia.net
THE Court of Appeal yesterday advised a woman in a $300,000 mortgage dispute to negotiate for more time to "put her house in order" before the bank's eviction notice is enforced.
Maxine Roberts had hoped the court could reverse a judge's ruling giving Scotia Bank Bahamas Ltd possession of her home due to her inability to make outstanding mortgage payments and accrued interest.
However, Justices Anita Allen, Abdulai Conteh and Neville Adderley appeared uneasy in telling her that she had no legal merits on which they could allow her appeal.
Ms Roberts had to speak for herself because her previous lawyer, Donald Saunders, withdrew his representation in November after giving advice on the chances of succeeding.
"I bought the house while I was in time-share," Ms Roberts said, explaining that the bank had not accepted her proposals for paying the mortgage since she found employment again in that industry. She accepted that she owed the bank over $300,000.
Justice Conteh asked her if she realised "that every day this drags on, that is interest being added". Ms Roberts said she was not in a position to pay, but she is working towards doing so.
"The bank's position is that you've made the representation numerous times," Justice Adderley said.
Adrian Hunt, lawyer for the bank in the appeal, informed the court that the bank had negotiated with Ms Roberts and had agreed to her proposals to pay the mortgage, but she would not follow through on her end.
"Is the bank in possession of the house?" Justice Allen asked.
"They took possession, but Ms Roberts went and changed the locks," Mr Hunt told the court.
"You can't do that if there is no proper order though?" Justice Allen suggested to the lawyer.
Mr Hunt then explained that Ms Roberts had been served with a writ on September 12, 2014, giving her until the end of the month to vacate the house. Notwithstanding this, Ms Roberts had been living in the house up to the proceedings, Mr Hunt added.
Justice Conteh told Ms Roberts that, unless her appeal had been heard and was successful, her action is contempt of court.
"Your best line is to enter into negotiations with them in a humane way," Justice Conteh told her while Justice Adderley told her that she did not have a case.
"Do you have the money to pay the bank?" Justice Allen asked the appellant. Ms Roberts told the judge "not right now", but she was working on it with her new job.
"Can you allow her some time to ready herself to vacate the property because I don't know what she can offer the bank at this point," Justice Allen asked Mr Hunt.
The lawyer said he would speak to the bank in that regard, but asked the court to dismiss Ms Roberts' appeal. Ms Roberts said she would accept the court's decision.
The justices dismissed the appeal, but asked counsel for the bank to give Ms Roberts time to make the necessary preparations before having to vacate the premises.
Mortgage relief was a core element of the Progressive Liberal Party's 2012 election campaign, when it claimed the plan would help more than 1,000 struggling homeowners. But, in 2013, Prime Minister Perry Christie said the plan would only assist "four or five" people.
In December, Mr Christie said the government is still working to resurrect its failed programme, to which it had initially allocated $10m when it was launched in late 2012.
In recent talks with a major bank, Mr Christie said he told executives that he was deeply concerned that the programme went "kaput" after it was initially agreed by financial institutions. He said prominent businessman Franklyn Wilson was assisting with the formulation of a new plan.
Mr Christie himself, came under fire in March last year when he revealed that after learning about VAT co-ordinator Ishmael Lightbourne's financial situation, he called the managing director of a local bank and asked her what he "as Prime Minister" could do "to stop (Mr Lightbourne) from being put out of his house today?"
Weeks afterwards, however, new locks were fitted on the property and the family were seen taking boxes away from the property – despite the Prime Minister's intervention to try to prevent the bank from taking possession of his home.