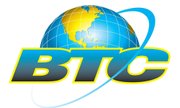 SANCHESKA BROWN
Tribune Staff Reporter
sbrown@tribunemedia.net
THE Bahamas Communications and Public Officers Union is expected to meet with Bahamas Telecommunications Corporation executives on Thursday to discuss "sweetening" the voluntary separation package (VSP) offered to at least 150 workers, union president Bernard Evans said yesterday.
Mr Evans told The Tribune he expects to have positive feedback from BTC executives during that meeting and the conversation will determine what the union's next move will be.
Last week, the union filed an application for a strike vote with the Ministry of Labour. The application was submitted two days before BTC workers in New Providence and Grand Bahama staged reported sick outs in protest of the company's plans to offer voluntary separation packages to at least 150 workers.
On Tuesday, Mr Evans said the union had still not received a date from the Ministry for the strike but he is hopeful they will have a response in a few days.
"We had a meeting with members today and will meet with the executive team from BTC on Thursday," Mr Evans said. "We will get the details from them and answers to some of the requests we made. We specifically want to know if they sweetened the pot with the packages they are offering," he said. "We are not happy with those.
"It was the same package that was offered four years ago before Value Added Tax was even introduced. It is old and will not be sufficient. Depending on what is offered we will be able to say, how many, if any of the members will accept the VSP."
Last week it was announced that BTC plans to cut between 150 to 250 jobs in preparation for competition. At the time, Mr Evans said the impending staff cuts were "shocking" and "insulting." He said BTC employees were "distraught" over the rushed, "sneaky" way the company was handling the move.