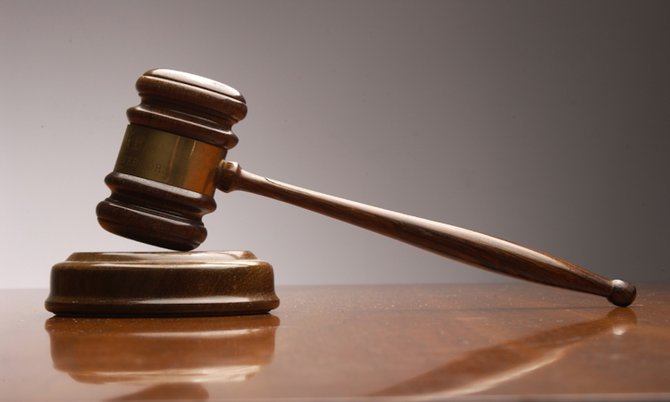 By SANCHESKA BROWN
Tribune Staff Reporter
sbrown@tribunemedia.net
ATTORNEY General Allyson Maynard Gibson said yesterday that no bail has been granted for the year in any murder or murder-related case.
She also announced that of the 425 bail applications for murder or murder-related matters in 2014, only 33 were granted.
She said the Attorney General's office has "heard the cries of the Bahamian people" and because of better "preparation and collaboration between the police and the prosecutors office" the perception that there is a "revolving door for bail" will be no more.
Mrs Maynard Gibson said "Swift Justice" has yielded significant improvements for the judiciary, including an increased conviction rate and more cases heard and disposed of in the Supreme Court.
"Things are moving in the right direction, we are making progress with our existing resources. All cases have been reviewed and thoroughly prepared."
"Communication, co-operation and collaboration between the Office of the Attorney General and other stakeholders have met an excellent outcome," she said.
"One of the yardsticks that we measure efficiency by is the presentation of Voluntary Bills of Indictment (VBIs) and statistics show we have gone from 344 days in October 2012 to 78 days as of December 31, 2014. This is important because if we were able to present the VBI in this period of time we can proceed to having the matter set down for trial.
"In 2012 when I became AG there were 118 matters heard; at year end in 2014, that figure was 200, almost double the 2012 figure. These figures are important because these accomplishments were done without the allocation of significant resources but rather we fixed a broken system.
"The results of better preparation also showed a good conviction rate. In 2014, 54 per cent of the matters resulted in a guilty verdict and 46 per cent not guilty. The murder figure is the same percentage, 54 per cent and 46 per cent."
Mrs Maynard Gibson said her office is aware of the public's concern with people on bail for serious offences committing other crimes and prosecutors have been "focused carefully" to ensure this does not continue to happen.
"Of the 425 bail applications for murder or murder-related matters only 33 were granted last year. These are the facts. I also want to demonstrate that because we are aware of the public's concern on whether or not persons out on bail are committing offences," she said.
"We are focused very carefully on how we prepare bail matters, the result of which is in January of 2015, of the 22 bail applications for murder and murder-related offences, no bail was granted. Not one."
Mrs Maynard-Gibson added that with 10 criminal courts up and running by March, the target for the disposal of criminal cases is 350, or 75 per cent more than last year.