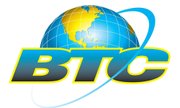 By NICO SCAVELLA
Tribune Staff Reporter
nscavella@tribunemedia.net
THE Bahamas Telecommunications Company yesterday urged customers who have been charged value added tax at the point of purchase for pre-paid mobile Top Up services to contact the company with a formal complaint and identify the seller.
BTC also denied claims made by an independent advocacy group that the company was "double taxing" consumers who use its prepaid services.
BTC, in a statement yesterday, stressed that consumers "would not be charged VAT at the time of purchase," responding to recent claims by Consumer Action Bahamas (CAB) that consumers were being taxed upon their initial purchase of Top Up services from authorised vendors, in addition to being charged with the government's 7.5 per cent value added tax (VAT) on every "prepaid call and text made and every data package activated."
BTC CEO, Leon Williams said: "BTC has been preparing for VAT for over one year. We've had numerous training sessions with our employees and our master distributors to ensure that everyone was informed and trained prior to the implementation of VAT. We are unequivocally stating to customers, not to purchase mobile Top Up from vendors that are charging VAT on mobile Top Up purchases, and to report those instances of abuse to BTC. We have established a dedicated hotline to answering VAT questions, queries and complaints."
Officials from the Utilities Regulation and Competition Authority (URCA) also responded to the matter yesterday, and said it has advised CAB to "allow the provider to resolve the problem."
BTC said VAT is not charged at the "point of purchase for mobile Top Up," but would only be charged at the "point of usage only for all prepaid mobile services." The company also said it would "continue in its efforts to provide necessary information on charges relative to VAT."
"As such customers are charged VAT for all calls, text messages, and data plans," BTC said. "BTC notes that there have been some isolated complaints from customers, indicating that they have been charged VAT at the point of purchase. These customers are asked to contact the BTC Call Centre at 225-5282 to report these instances, and the merchant involved.
According to CAB, from January 1 until "as late as (Monday)," BTC consumers have reportedly "come forward" with receipts showing that "despite BTC's public notices, prepaid customers were in fact being charged VAT at point of sale by in-store vendors for BTC's prepaid services."
On behalf of "consumers who made such reports" to their group, CAB said it made "formal online complaints" to BTC's Facebook and Twitter pages, and provided the company with "the attached receipt as proof of point of sale VAT charge claims by prepaid customers."
BTC said going forward the company would "continue in its efforts to provide necessary information on charges relative to VAT."
"These efforts will include a mobile text message which will go to all mobile users providing details on VAT charges," BTC said. "Updates will also be posted on BTC's social media pages."
When contacted yesterday, URCA Corporate and Consumer Relations Manager Mavis Johnson-Collie said the authority had advised CAB of the "complaint procedures" and to allow BTC to resolve the issue.
"The service provider is to be given the opportunity to first right to respond to the complaint," she said. "If they don't respond within a specified period of time or the conclusion is not satisfactory then they can escalate the complaints to us. What we are seeing is that persons are coming to us without allowing the service provider the opportunity to resolve their matter."