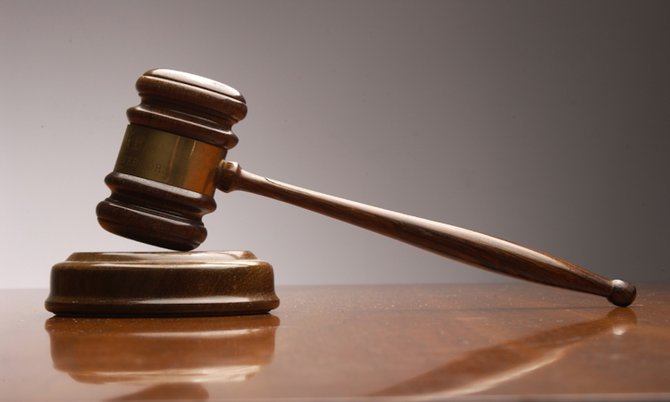 By LAMECH JOHNSON
Tribune Staff Reporter
ljohnson@tribunemedia.net
CHIEF Magistrate Joyann Ferguson-Pratt yesterday took exception to claims that police denied a suspect access to further medical treatment for gunshot wounds.
Robert Mader, of St Vincent Road, stood before the chief magistrate on crutches as the second of two men facing four counts of attempted murder committed on New Year's Eve 2014.
However, the claims raised by Mader's lawyer Stanley Rolle concerned the magistrate enough to "dare" police to defy the court's subsequent order that he be taken to the Princess Margaret Hospital before the end of the day.
It is claimed that he, like 19-year-old Cordero Pedican, intentionally used unlawful harm in an attempt to kill Carlton Sweeting, Cleo Sweeting, Corporal George Ward and Inspector Reynard Wood.
The accused, due to the nature of the offences, was not allowed to enter a plea to the charges.
Mr Rolle informed the chief magistrate that his client was stomped in the stomach and kicked in the face while in police custody, notwithstanding that he had been previously hospitalised for two gunshot wounds, for which he was scheduled to return to hospital for treatment.
However, he was reportedly denied access to medical treatment at PMH up to Sunday, two days beyond his scheduled appointment.
Though the chief magistrate said the issues raised were for trial, she took exception to the allegations nonetheless and made an order for Mader to get treatment.
"I would like to see which police officer will defy my order," she said.
In addition to the claims of police brutality, Mr Rolle informed the court that his client was in fear for his life at the prison due to purported affiliations of two of the alleged victims with individuals at the prison.
The chief magistrate said she had no jurisdiction over placement of persons, but would make an advisory note to the commissioner of prisons in that regard.
While Mader is scheduled to reappear in Magistrates Court on March 2, where his case will be fast-tracked to the Supreme Court, the chief magistrate scheduled a status hearing for January 29 to ensure that her order had been carried out.
However, the magistrate also advised the accused to follow the requests of the police.
"Don't let it be said that you are responsible for not getting your treatment," she said.