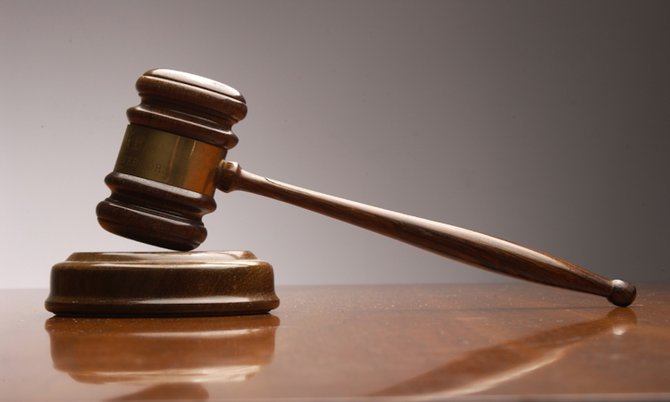 By LAMECH JOHNSON
Tribune Staff Reporter
ljohnson@tribunemedia.net
FORMER death row inmate Clayton Cox did not appear satisfied yesterday when the Court of Appeal reduced his life sentence to 50 years imprisonment for the murder of a ten-year-old boy.
Cox and his lawyer Roberto Reckley had previously argued to the appellate court that the 49-year-old should have been re-sentenced, in 2010, to 30-35 years in jail for the bludgeoning death of Scottie Andrews back in 1998.
While Justices Anita Allen, Stanley John and Neville Adderley took into consideration the point raised on the uncertainty of life sentences in the previous cases of Angelo Poitier and Peter Meadows, the judges stressed that the killing of a ten-year-old, in the manner in which it happened, warranted a punishment at the higher end of the sentencing range of 25-60 years.
Upon taking a seat at the back of the Claughton House courtroom to await transportation to the Department of Correctional Services, Cox's reaction was: "Muddoes dred, [sic] this court cold.
"Fifty years? I (will) appeal that again," he added.
Cox was initially sentenced to death in 1998 for the murder of Andrews who had returned home from school on October 4, 1994, and went to play with friends before returning home and leaving again.
He did not return and three days later, he was found behind a church on Balliou Hill Road with his pants pulled down and his body partially decomposed.
According to a 12-year-old boy, who was with Andrews when they were returning home, they were intercepted by Cox who took Andrews by the neck while telling the witness to go away.
Another eye-witness testified seeing Cox leaving his house with a piece of plywood. An autopsy revealed that Andrews died as a result of severe blunt force trauma that fractured his skull.
Cox's execution was stayed by the ruling of the London-based Privy Council in 2006, which found that the mandatory death penalty was unconstitutional.
In March 2010, then-Senior Justice Jon Isaacs re-sentenced Cox to life imprisonment, which has been reduced to 50 years imprisonment.
Cox's new sentence runs from November 1998, when he was convicted.
He has already served 16 years.