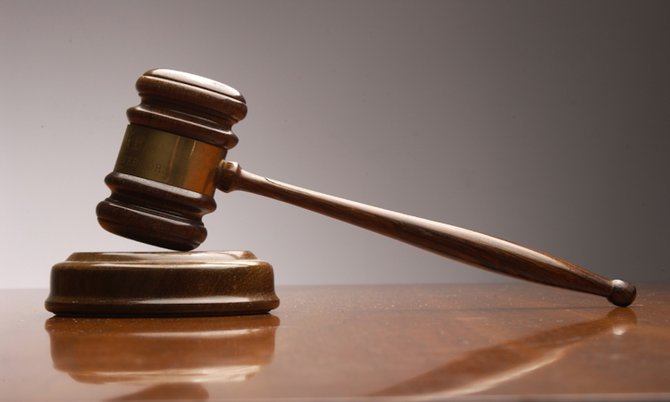 By DENISE MAYCOCK
Tribune Freeport Reporter
dmaycock@tribunemedia.net
FOUR men were acquitted of armed robbery and other related charges in the Supreme Court on Monday after the virtual complainant decided not to proceed with the matter.
The trial was scheduled to start on Monday before Senior Justice Hartman Longley.
However, before a jury could be empanelled, Nolan McKenzie backed out and told the judge that he no longer wished to continue with the case.
McKenzie – a security officer who was shot during an armed robbery in 2009 – was expected to testify as the key witness for the prosecution in the trial against Jermaine Moss, 31; Ezrin Greene, 31; Dugaye Huyler, 28; and Renard Fulford, 28.
The men were charged with armed robbery, causing harm, and possession of an unlicensed firearm with intent to commit an indictable offence.
According to the particulars, on the night of July 20, 2009, Mr McKenzie, a security officer at Island Seas Resort at the time, took a 10-minute break and went home. On returning to work, a Ford Taurus blocked Mr McKenzie's vehicle. Four occupants got out of the vehicle.
Three were wearing dark clothing and masks. They ordered him out of his car, and when he hesitated they shot him in his right thigh.
Mr McKenzie gave the suspects the keys to his maroon-coloured Buick vehicle. He was taken by ambulance to the hospital.
Police received information of the description of the stolen vehicle and gave chase to the Eight Mile Rock area, where the vehicle came to a stop and the culprits fled into the bushes.
It was learned that the vehicle was used in a number of robberies.
Based on Mr McKenzie's decision not to proceed, prosecutor Erica Kemp said the Crown withdrew the matter.
Senior Justice Longley acquitted and discharged the men – Moss, Greene, Huyler and Fulford – of the charges.