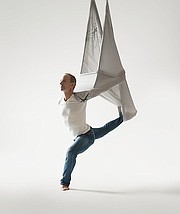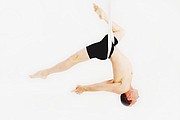 THE Island House (TIH) boutique hotel in Nassau will be the first resort in the Caribbean to feature a fully authorised AntiGravity Yoga studio.
The total fitness regime combines yoga traditional poses with aerial art, pilates and dance with the use of a custom-made aerial hammock. The first complete programme in the emerging field of "suspension training" it has been credited with helping improve flexibility and alignment, enhance strength and develop controlled breathing.
"We are so pleased to announce this exciting partnership with AntiGravity," said project manager Lauren Holowesko.
"AntiGravity has taken the United States and Europe by storm and programmes have been established around the world. Ours will be the first studio in the Bahamas and TIH will be the only hotel property in the region to offer this ground-breaking regime."
The system was designed by gymnasts for the sake of exploring the air and has been modified and enhanced to incorporate a wide range of yoga movements while catering to the everyday athlete.
AntiGravity Yoga has been credited with numerous health benefits including: increased flexibility, decompression of the spine through gentle traction, hydration of vertebral disks, and upper and lower body muscular strengthening.
Advocates celebrate its promotion of increased balance, agility, joint mobility and low impact cardiovascular conditioning.
"It is also known to inspire self-confidence through the conquering basic fears, and teaches new creative and artistic skills as part of the overall fitness experience," Mrs Holowesko said.
"Classes under the guidance of local certified instructors will be held in our movement studio, which together with our world renowned Bamford Spa, 25-metre lap pool, squash courts and gym, will form a comprehensive health and wellness hub at the heart of TIH."
AntiGravity Yoga creator Christopher Harrison is a former Broadway dancer and world-class competitive gymnastics specialist. He is also the founder of AntiGravity, a celebrated acrobatic performance group based in New York City.
The company, now the most prominent American name in the rapidly emerging field of aerial arts, is known for performances incorporating AntiGravity Boots, Dancing Bungees and the AntiGravity Hammock.
Mr Harrison first discovered yoga at an Ayurvedic centre in India where he studied in the early 1990s. He continues to study at Integral Yoga in New York City and as he travels extensively around the world. He also studied pilates in the early 1980s at Drago's in NYC, and has been certified as a personal trainer by the Aerobics and Fitness Foundation of America (AFFA) and as a gymnastics coach for the United States Gymnastics Federation (USGF).
The Island House is a 30-room boutique hotel in western Nassau, set to open in March 2015. In addition to the its health and fitness orientated amenities, the property will also feature six rental apartments, two restaurants, a cafe and art house cinema.