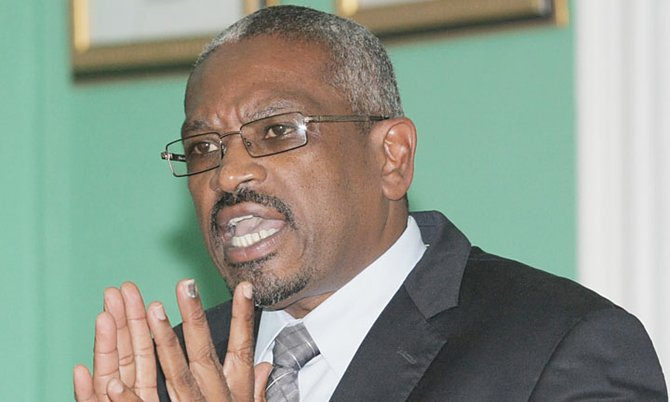 FREE National Movement Leader Dr Hubert Minnis last night said he has been advised that "thousands" of voters' cards were stolen from a government office recently.
During a contribution to the Electricity Amendment Bill in the House of Assembly, Dr Minnis demanded a thorough investigation into the allegations.
He later told The Tribune that the reported theft took place over the recent Majority Rule Day holiday.

"I've been advised that there have been hundreds if not thousands of voters' cards stolen from the Parliamentary Registry (Department)," the Killarney MP told the House.

"I would like to have an update on that because not only were the cards stolen, but so was the government's seal. I need to know and the public wants to know how many cards were stolen, the numbers of the cards in terms of sequence so that these cards do not show up at a later date.
"I'd like to have a report on the stolen cards, so as to ensure transparency moving forward."
Dr Minnis told The Tribune last night that the reported theft could have repercussions on the next election and could be used to fraudulently pad votes if preventative measures were not taken.
Before Dr Minnis' revelation, there was no mention of a reported theft from the Parliamentary Registration Department or police.
When contacted last night, Assistant Commissioner of Police Anthony Ferguson said he was unaware of the alleged theft.
"(This is the) first time I'm hearing about it," he told The Tribune.