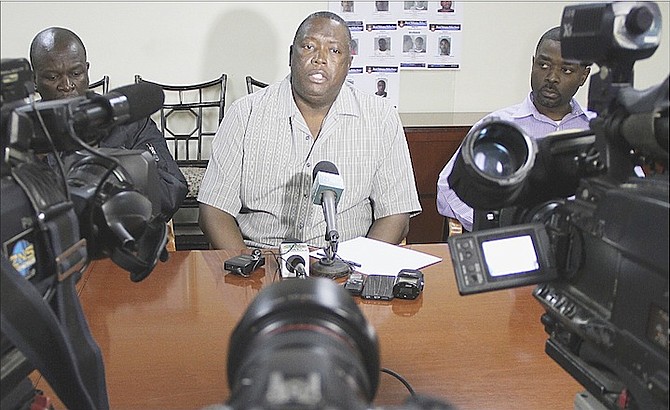 By AVA TURNQUEST
Tribune Chief Reporter
aturnquest@tribunemedia.net
A DEADLY nightclub shooting claimed the life of a 21-year-old father and marine early yesterday morning.
He was one of two men killed in separate shooting incidents over the weekend.
Royal Bahamas Defence Force officer Angelo Dorsett became the country's ninth murder victim for the year when a gunman opened fire on patrons at the G-Spot nightclub at Faith Avenue north on Sunday morning.
A gunman shot out the front door of the nightclub and entered in search of another man but then began firing indiscriminately into the crowded bar as patrons scrambled to escape.
At a press conference yesterday, police showed CCTV footage of the front entrance and foyer of the club that captured the gunman entering the establishment unmasked and brandishing a handgun.
"Prior to this incident there was an argument in the club which soon escalated between a male and at least two other males," Chief Supt Paul Rolle said.
"These two males left the club and returned a short time later, and upon their return one of these men was armed with a handgun, and he began discharging shots from the outside of the establishment, shooting out the front entrance door. He then made good his entrance into the establishment, where the door was locked to be buzzed in, and began looking for this individual."
He added: "Patrons on seeing him began to run and he began discharging shots indiscriminately into the crowd."
Mr Dorsett died at the scene after he was shot in his back, according to Chief Supt Rolle, who said police responded to the incident sometime around 1:30am.
Another man was shot in his arm and stomach, and was said to be at hospital in serious condition.
A third victim was listed as stable after being struck in the face.
Chief Supt Rolle confirmed that the gunman's intended target escaped the scene unharmed.
Police have arrested a man from Kemp's Crescent off Baillou Road in connection with the murder, and issued wanted bulletins yesterday for two Nassau Village men they also want to question.
According to police, the Kemp's Crescent man was found in possession of more than one pound of marijuana and was arrested around noon yesterday with several other men for questioning in connection with the drugs. Police said the suspect was on bail charged with armed robbery and murder.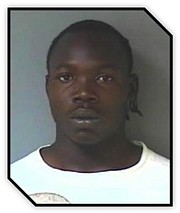 Police are searching for 25-year-old Emmanuel Rolle of Catherine Street. Rolle is of medium build and has a dark brown complexion with an estimated height range of 5'5" to 5'7".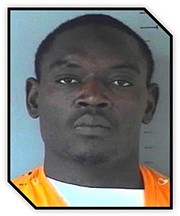 They also want to question a second man, 29-year-old Lashawn Bowe of Matthew Street, who is of medium build, dark brown complexion and is 6'1". Police believe these men can help their investigations.
Police are also investigating the weekend murder of a 44-year-old Haitian barber, who was found dead in his home at Eneas Street off Poinciana Drive on Saturday.
Chief Supt Rolle said the man was found by concerned neighbours, who entered his home sometime around 7pm on Saturday when he had not opened the barber shop that he operated from his home. They found that he had been shot in his neck.
"At about 2am on Saturday morning," Mr Rolle said, "residents reported hearing a barrage of gunshots in the area, just north of the deceased's residence and one of those bullets went through the northern bedroom window, where it struck the victim, fatally wounding him."
Anyone with information that might assist these investigations is asked to contact police at 911 or 919, the Central Detective Unit at 502-9991 or Crime Stoppers anonymously at 328-TIPS.