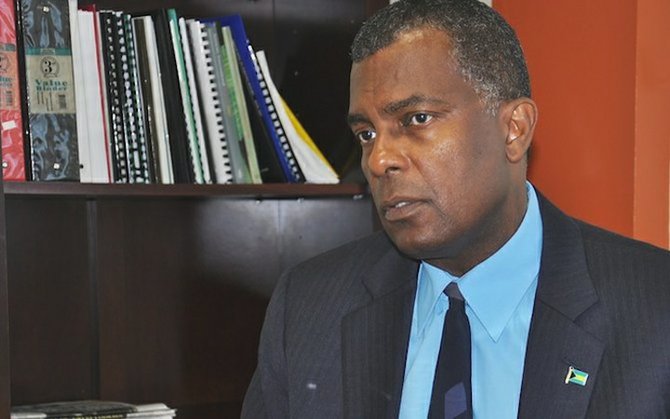 By RASHAD ROLLE
Tribune Staff Reporter
rolle@tribunemedia.net
FOREIGN Affairs Minister Fred Mitchell could not say yesterday when a United States ambassador to The Bahamas would be appointed.
He was asked why The Bahamas has not received a US ambassador even though one was recently appointed to Jamaica. It was revealed in November that career diplomat Luis G Moreno was confirmed as the new US ambassador to Jamaica.
The Bahamas has not had a US ambassador since 2011.
Last year, it was announced that Cassandra Butts, a former White House attorney, had been nominated for the position.
However, since then, the US Congress has not confirmed Ms Butts' appointment.
Mr Mitchell said yesterday: "The US has a process. The explanation we understand is there was an agreement between the political parties that they would approve a certain kind of the president's appointments. The ambassador to Jamaica is a career diplomat so that went through. The person selected for The Bahamas is a political appointment so that requires a fresh appointment process which takes longer."
The last US ambassador to The Bahamas, Nicole Avant, took up her post on October 22, 2009. She resigned on November 21, 2011, and returned to private life.
Ms Butts, a 48-year-old attorney and former deputy White House counsel, went before the US' Senate Foreign Relations Committee on May 13, 2014 for confirmation hearings on her appointment.
During that hearing, Ms Butts said one of her priorities, if confirmed as ambassador, would be to ensure that all illegal immigrants detained in The Bahamas are treated humanely. She further pledged to ensure that all US citizens are safe while they live in or visit the Bahamas.
"My first and foremost priority will be to ensure the safety and security of US citizens living in or visiting The Bahamas, as well as the Turks and Caicos Islands, which are included under Embassy Nassau's consular oversight," she said.
"If confirmed, I will work closely with local authorities and the US law enforcement officials under Chief of Mission authority to lower crime rates and other illegal activities. Other priorities would include promoting greater economic ties and growth, including exploring ways to support the development and enforcement of stable and transparent regulations as well as improving the business environment through transparent procurement and investment procedures."
Ms Butts left the White House to serve as a senior adviser to an independent US foreign aid agency, the Millennium Challenge Corporation. She is a graduate of the University of North Carolina and was a classmate of President Barack Obama at Harvard Law School.