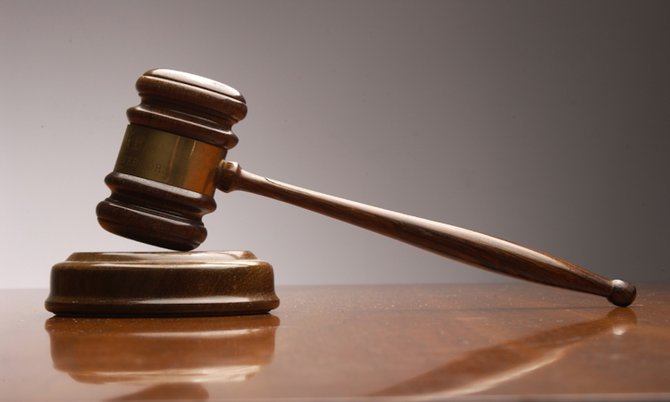 By LAMECH JOHNSON
Tribune Staff Reporter
ljohnson@tribunemedia.net
A NEW date is expected to be set for a man awaiting retrial in connection with a Cat Island murder.
Jason Glinton, the accused in the October 2012 murder of Fortis Moncur in Cat Island, was to receive a retrial date in a fixture hearing before Justice Bernard Turner yesterday.
However, the matter has been adjourned to Wednesday, January 28 where the 32-year-old is also expected to learn if Justice Carolita Bethell or another judge will preside over the case.
At the case's climax, Justice Bethell was compelled to declare a mistrial when she was informed of an alleged public confrontation between Glinton and a juror.
When the juror was asked to give her account of the alleged confrontation, she said she was in Home Fabrics in Palmdale when Glinton, also in the store at the time, "approached" her and "felt it necessary to have a conversation" with her.
She said she "wasn't scared or anything," but with respect to her jury duties, which prohibits contact or conversation between accused and members of the jury for impartiality purposes, she "disappeared" from the scene.
The 32-year-old accused, who had denied the murder charge throughout the five weeks of trial in the Supreme Court, acknowledged he was in Home Fabrics at the time of the alleged confrontation, but denied that he "approached" the juror.
Glinton claimed he merely issued a simple "hello" as the juror passed him by chance in the store.
Prosecutors Kendra Kelly and Linda Evans had asked the court to revoke Glinton's bail on the basis that his actions had obstructed justice.
Murrio Ducille, Glinton's lawyer, disagreed and said the incident was nothing more than inadvertence.
However, the judge extended his bail in the absence of video footage to prove that he had "approached" the juror.