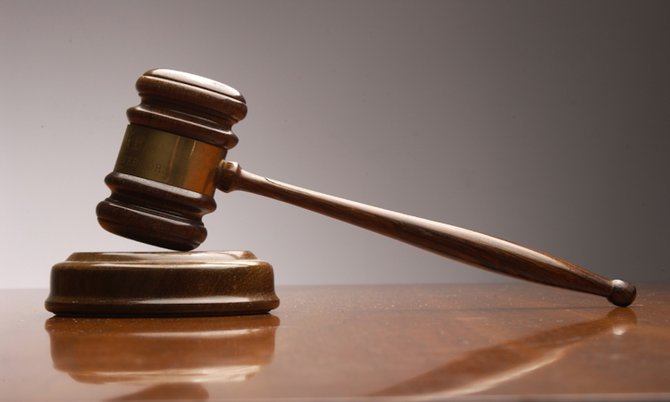 By LAMECH JOHNSON
Tribune Staff Reporter
ljohnson@tribunemedia.net
A MAN was charged with murder after he admitted to killing a schoolboy who had attacked his neighbour over a pair of Oakley sunglasses, a police detective said in court yesterday.
However, defence lawyer Romona Farquharson-Seymour suggested to Central Detective Unit officer Cpl Martin that he did not do a thorough investigation into the circumstances that led to her client fatally shooting Jarvell Gardiner on November 22, 2012.
Charles Hanna Jr, the accused, sat behind his lawyer as the investigator gave sworn testimony.
Gardiner, a 17-year-old student of C C Sweeting High School, was shot on Hawthorne Road after he and three others confronted a man he believed had robbed his younger brother as he walked to school.
Hanna, however, denies that he intentionally killed the teen.
In yesterday's proceedings before Justice Vera Watkins, prosecutor Raquel Whymms asked Cpl Martin about his interview of the accused in custody on December 23, 2012.
Cpl Martin said that a record of interview was conducted when Hanna was asked a series of questions to which he gave answers and admitted to the killing.
"Was Mr Hanna threatened or abused in anyway?" the prosecutor asked.
"No," said Cpl Martin who also denied that the accused was offered any promises prior or during the interrogation.
During the record of interview, Hanna was asked to confirm that he resided at Hawthorne Road.
He was asked if he was there on the day in question. Hanna said he was and that his neighbour, Kimble McPhee, was also there.
Cpl Martin reportedly told Hanna police had information that a fight had occurred in the yard. Hanna said the fight was over a pair of Oakley shades as the boys attacked Mr McPhee.
When it was put to him that he was responsible for the killing of Jarvell Gardiner, Hanna reportedly said "yes".
Cpl Martin testified that he offered Hanna an opportunity to give a statement detailing the incident in question, but he declined.
When asked about the weapon he used, Hanna reportedly said that he sold the shotgun to a man in Fox Hill.
In cross-examination, Ms Farquharson-Seymour suggested to the detective that her client was very cooperative with police while in custody. Cpl Martin said he was.
The lawyer further suggested that Hanna repeatedly expressed remorse for what happened. Cpl Martin agreed.
Ms Farquharson-Seymour also suggested that Hanna, in between his answers to the questions, said that he would not have aided his neighbour if he had known he had stolen from the group.
Cpl Martin agreed that this was said, but he did not put them in the record of interview.
The lawyer asked the officer if he had discovered that the deceased had armed himself with bottles before going into Hanna's yard. Cpl Martin said it was possible.
The investigator said he did not personally speak with Keith Stubbs, one of the boys involved in the fight nor did he speak with Mr McPhee.
Cpl Martin was asked if he went to the crime scene. He said he did, but could not recall when.
Ms Farquharson-Seymour asked the officer if he thought he did a thorough investigation in the matter.
Cpl Martin said he did.
The trial resumes today.