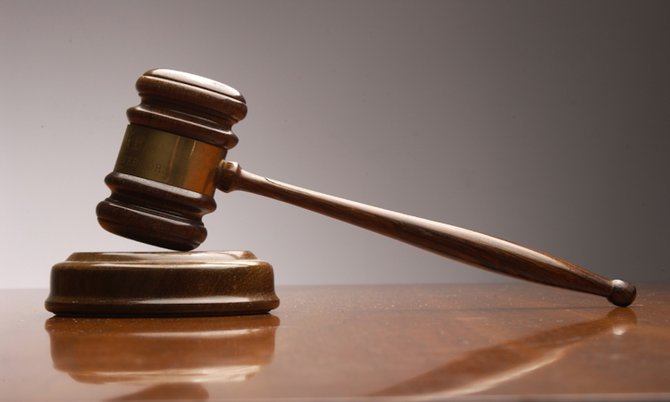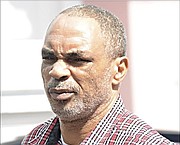 By LAMECH JOHNSON
Tribune Staff Reporter
ljohnson@tribunemedia.net
A MAN who fatally shot his friend after being threatened with a cutlass has been sentenced to 12 years imprisonment.
Andrew "Yellow" Knowles appeared before Justice Bernard Turner on Thursday facing up to life imprisonment concerning the death of his friend, Delsean Bullard, on January 8, 2010, off East Street.
Justice Turner acknowledged Knowles' minor criminal history, previous gainful employment, and the remorse for the loss of his friend's life as mitigating factors in the convict's favour.
The judge added, however, that it could not be discounted that an unlicensed firearm was used in the commission of the offence and discharged in a public place.
The judge found that a non-custodial sentence in this case could not be considered an appropriate sentence as Knowles' lawyer, Murrio Ducille had requested.
In considering the Court of Appeal cases of Raphael Neymour and Larry Raymond Jones, the judge determined that 12 years was a sentence sufficient to send a strong message to society that such acts will not be tolerated. Knowles' sentence is to run from the date of conviction, March 11.
Justice Turner advised him of his right to appeal both conviction and sentence.
Knowles, in March, initially stood trial on a murder charge, but was acquitted.
However, a jury returned a guilty verdict on the lesser charge of manslaughter as Knowles, according to a confession statement, did not deny that he fired the fatal shot that killed his friend during a night of drinking.
Knowles said it was never his intention to kill Bullard as he had only fired a warning shot when the deceased approached with a cutlass.
Two days prior to Knowles' sentencing, prosecutor Koschina Marshall noted that statute law indicated that a person convicted of manslaughter was liable to life imprisonment
And while acknowledging the court's discretion in sentencing, she cited the case of Larry Raymond Jones in which the Court of Appeal set out guidelines for sentencing in manslaughter cases from 18 to 35 years imprisonment.
Ms Marshall said Knowles, who had previous convictions for assault and disorderly behaviour in 1995 and 2000, warranted a sentence at the higher end of the scale given that a high-powered weapon was used in the commission of the offence.
The prosecutor also contended that Knowles, based on the probation report produced for the court's consideration, appeared to have deviated from his account of the incident to police.
Mr Ducille countered that his client could be considered to have no antecedents because the convictions were already spent, given the length of time passed since 2000. He also dismissed suggestions that there was any significant difference between what his client told the police in a record of interview and what he told the probation officer.
Mr Ducille asked the court to balance mercy with justice when determining his client's fate.